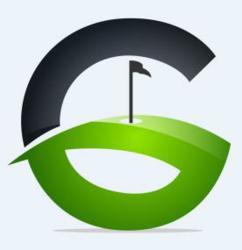 "Golf Pipeline offers golfers the most advanced features to organize tee times and is pleased to announce an integration with Facebook and LinkedIn to simplify the process of filling a foursome."

- Scott Merchant, Founder and Sales Director
Menomonee Falls, Wis. (PRWEB) December 04, 2012
Golf Pipeline, a website providing online tee times, score tracking, golf handicaps, social networking, and services for golfers to organize tee times, introduces a new feature offering golfers the ability to select Facebook friends and LinkedIn contacts to join their tee time. Golfers can book online tee times at any of Golf Pipeline's member courses, or add an already-booked tee time for any golf course in the United States, whether public, private, semi-private, or municipal.
"Golf Pipeline continues to offer golfers the most advanced features to organize tee times and is pleased to announce an integration with Facebook and LinkedIn to simplify the process of filling a foursome," said Scott Merchant, Founder and Sales Director. "The ability to invite existing Golf Pipeline friends, others via email, and now Facebook friends and LinkedIn contacts will help drive more golfers to the course." This feature benefits both the golfer and the golf course by making it easier to organize a group of golfers.
A user simply visits the Profile page to connect their social accounts to Golf Pipeline, and can then invite Facebook friends and LinkedIn contacts to join the Golf Pipeline website by visiting the Friends page or the user can invite friends and business contacts to play golf at any golf course in the United States by visiting the "Tee Times/Invites" page, clicking on Add a Tee Time at the top, then entering the information for that previously booked tee time, and proceeding to the invite process where the user chooses existing Golf Pipeline members or invites non-members by adding email addresses, or selecting Facebook friends or LinkedIn contacts.
The Golf Pipeline system then manages the invitation process on behalf of the organizer and notifies the organizer when the foursome is full. All other invited golfers that did not confirm a spot in time are notified that the foursome is full and they should book their own group. Just as the golfer can use the Add a Tee Time invite feature nationwide, they can come back to the site to track their score following the round of golf and subscribe to a club in the area to obtain a Handicap Index®.
Golfers can also connect a Twitter account to their Golf Pipeline profile and post golf related activity on their Facebook timeline, Twitter feed, and LinkedIn wall, by visiting their personal All Activity page. And, golfers can comment on golf buddies' activity by visiting the Friend Activity page. Finally, certain activities such as adding golf scores offer the ability for golfers to post the activity (their scores) to their Facebook timeline, Twitter feed, and LinkedIn wall.
Golf Pipeline, founded in the Metro-Milwaukee, Wis. area, is an innovative online golf management solution providing golfers the ability to book or add tee times, invite friends, track scores, communicate with other golfers, purchase a club membership licensed to use the USGA Handicap System™, and create a golf profile to showcase equipment found in the golfer's bag, all via the Golf Pipeline website. It is free to become a member and use Golf Pipeline, and there are no booking fees when booking tee times at Golf Pipeline member courses. Visit the Golf Pipeline Blog (http://blog.golfpipeline.com) to learn more.