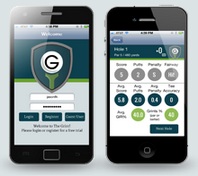 These guys are great. They change my golf game from ball striking to scoring. As a result of the graphs provided by the Grint, I am finally thinking about all aspects of golf... from putting, accuracy off the tee box, and GIR
Miami, FL (PRWEB) February 14, 2013
TheGrint is a new golf handicap calculator tool that has focused on creating a simple way for golfers to keep track of their rounds. The solution deployed is simple, take a picture of a scorecard at the end of the golf round and TheGrint will upload the score and calculate a golf handicap.
In February 10th 2013 TheGrint launched its app complement. This new golf app has been designed to simplify the process even more. Now instead of sending a picture through a phone email, the app will simply upload the picture and ask for any important detail.
All existing golf handicap online tools that exist today ask the golfer to keep track of their scores and to add the score manually once they are back home. Most people simply forget to take the scorecard back home. Others just quit doing it because it is a pain. However, with TheGrint's new app the process takes 45 seconds right on the golf course and that's it.
On top of the awesome scorecard picture functionality, the app also allows to keep track of scores, see friends recent scores and records, see own history of scores and stats. All created in a simple and easy to use design.
For more information about TheGrint app visit the iTunes and Android Google Play Stores