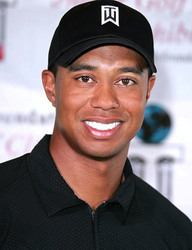 Golf is the perfect activity to use to cover up a secret tryst
(PRWeb UK) July 14, 2010
As the world's top golfers (including serial adulterers Tiger Woods and Colin Montgomerie) gather at St Andrews for the 2010 British Open Golf Championship, a married dating website has found that "going Golfing" is one of the most common excuses used by British husbands to obscure their affairs.
IllicitEncounters.com, which provides a platform for married people to find extra-marital lovers, surveyed 1456 of its male members on the excuses they use to cover up their infidelity. Although traditional excuses like "working late" and "dinner with a friend" topped the list, "going golfing" sneaked in to third place, with 14% of the site's male membership claiming they had at one time used a game of golf to cover up an illicit liaison.
Partners of gym fanatics should also be wary; "going to the gym" was the fourth most common excuse used by both men and women.
"Golf is the perfect activity to use to cover up a secret tryst" says Sara Hartley, site administrator. "Unlike football and rugby, the length of the game is very flexible, and can be played alone, getting rid of the need to create an alibi team mate or opponent. Many players like to enjoy the game in solitude, and can easily use the guise of a round or two to disappear for at least a few hours."
"It's intriguing that our female members commonly use very gender-specific activities, like shopping and "going out with the girls", to cover up their liaisons; perhaps they think their partner is less likely to ask them about the specifics of their evening if they're out doing 'girly stuff'."
In the last year, golf has risen up the charts to become the 2nd favourite sport of cheaters, soaring from 6th place in late 2009. Rugby, however, still reigns as the favourite spare-time indulgence of adulterers.
IllicitEncounters.com has been running since 2003, and is expected to reach half a million members in the next few weeks.
###