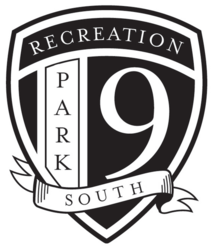 Zombies have taken over Rec 9! Join the invasion, October 26 at 7:15 pm with our first public Glowball event!
Long Beach, CA (PRWEB) September 27, 2012
Recreation Park Golf Course 9 in Long Beach will host a Halloween Golf Event, their First Annual Zombie Walk Glowball Tournament, to be held Friday, 26 October 2012. Tee-off is at 7:15 PM.
The Halloween golf tournament is open to the general public and will include food and drink for participants, contest holes and prizes, including one for the best zombie costume.
Pop culture fans and golfers alike will have the opportunity to share in this fun golf event celebrating the season and the growing popularity of the zombie character. Zombies, which originated in Haitian folklore, have long been a staple of popular horror fiction and films such as Night of the Living Dead, The Omega Man and more recently featured in films such as I Am Legend, starring actor Will Smith and the hit AMC TV series The Walking Dead. Zombie costumes are among the most popular among Halloween celebrants today.
Recreation Park 9 has a rich history as well. Started as a very exclusive private facility known as the Virginia Country Club in 1917. In 1931, it was acquired by the City of Long Beach, opened to the public and given its present designation as a public Long Beach golf course. Today, Recreation Park 9 offers all the amenities of a full-service private country club, including a night-lighted driving range, practice greens, a pro shop, full service restaurant and banquet facilities. Little Rec tee times are well priced and offer the easy accessibility of a public golf course.
Combine the two and you have the zombie glowball Halloween golf event.
Golfers throughout the Long Beach area are encouraged to come out for the First Annual Zombie Walk Glowball Tournament. Registration for the event begins on the first of October. Participants can sign up by coming by the Recreation Park Golf Course Proshop or by contacting the event coordinator at agm(at)recreationparkgolf(dot)com. Those interested in taking part can also call the Rec Park at 562.438.4012, or visit the pro shop at 5000 East 7th Street Long Beach, CA 90804.
About Recreation Park Golf Course 9:
Recreation Park 9 Golf Course, commonly referred to as "Little Rec" is a 9 hole course located in Long Beach, CA. The Par 31, 9 hole executive course measures 1,929 yards and has four Par 4's and five Par 3's. The Long Beach public golf course affords guests a picturesque setting with rolling hills and views of the Colorado Lagoon. Golfers find its a great place to strengthen their short game with challenging greens and strategically placed bunkers. The golf course is located on 7th street directly across from its big brother, the historical 18-hole course. Book your Little Rec tee times online today through GOLFZING.com for the cheapest rates. Amenities include cart rental, chipping Greens, individual and group lessons available and a Pro Shop with the latest collection in golf apparel, equipment and accessories.