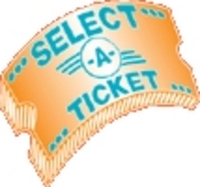 SelectATicket.com has been selling Masters tickets for 30 years. We have tickets to both practice and tournament rounds. The quantities are limited but it's not too late to get tickets to the Masters Tournament. Just don't put it off too long or you might be out of luck
Riverdale, NJ (PRWEB) March 25, 2009
According to SelectATicket, this is the perfect year to get Masters Golf Tournament tickets at the last minute. The tournament is in just two weeks and the coveted tickets are easier to get this year than in past years. It will also be a great chance to see golfing great Tiger Woods play.
"If you've ever wanted to see the Masters now is the time. Access to the Masters is the lowest it will ever be. It is also a chance to see Tiger Woods. He's back at his first major tournament since he returned after his surgery," said Tara Rau, Vice President of Acquisition and Risk Management for SelectATicket.com.
The Masters will be held April 9-12, 2009 at the Augusta National Golf Club in Augusta, Georgia. Master tournament tickets are notoriously tough to find - some say they are the most difficult to find golf tickets in the world. As a result, they are extremely coveted. However, the current economic downturn means getting tickets is easier than ever.
Those looking for bargain prices can get tickets to watch practice rounds. "SelectATicket.com has been selling Masters tickets for 30 years. We have tickets to both practice and tournament rounds. The quantities are limited but it's not too late to get tickets to the Masters Tournament. Just don't put it off too long or you might be out of luck," said Rau.
The tournament will include the chance to see who gets the green jacket. Favorite contenders include: Tiger Woods, Phil Mickelson, and Sergio Garcia. To see the selection of tickets still available visit http://www.SelectATicket.com.
About SelectATicket.com
SelectATicket has been in the ticketing industry since 1978 and is one of the oldest and most respected ticket brokers. SelectATicket is a proud member of the National Association of Ticket Brokers (NATB).
With over 30 years of experience, a physical storefront location in addition to our web site at http://www.selectaticket.com , we're experts at finding Masters Golf tickets and other hard-to-find sports tickets.
###