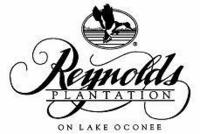 We're excited to be the only place in the world that offers the complete combination of quality instruction and interaction with an elite TaylorMade tour professional, all in an unbelievable location.
Greensboro, GA (Vocus) September 19, 2007
The Kingdom at Reynolds Plantation was created for tour pros, but is not their private realm.
Located on Lake Oconee at one of the world's renowned golf resort communities, The Kingdom is home to ''The TaylorMade Tour Experience at Reynolds Plantation,'' an exclusive, two-day ultimate golf experience that allows regular golfers inside the private world of the touring professional.
A comprehensive game-enhancement experience unlike any in the world, the "Tour Experience" includes a round of golf, personalized instruction and candid interaction with a tour professional from the elite staff of TaylorMade-adidas.
Exclusive to The Kingdom at Reynolds Plantation, the "Tour Experience" is an extension of the services provided to tour pros who regularly visit the compound for personal testing sessions and equipment fittings, as well as to use the tour-quality setting to hone their game.
The Tour Experience package price (three nights, two days) is $9000 per person, plus taxes and gratuities. Each Tour Experience is limited to six participants and the tour professional and will be offered on 16 separate dates in 2008. Among TaylorMade's tour professional staff who will be on-site at Reynolds Plantation are David Toms, Joe Ogilvie, Kenny Perry, Scott Verplank and Hale Irwin.
"The opening of The Kingdom at Reynolds Plantation further validates us as a premier golf destination," said Bob Mauragas, Reynolds Plantation's vice president of golf operations. "Now golfers can visit and not only enjoy our great collection of golf courses, but at The Kingdom they can engage in an incomparable tour experience that can change their games dramatically for the better."
The "Tour Experience" begins with a high-tech fitting for a complete set of TaylorMade clubs custom-made for each participant. Custom-fitting at The Kingdom at Reynolds Plantation is performed with the MATT System (Motion Analysis by TaylorMade), a sophisticated club-fitting tool that combines nine high-speed cameras and a computer to gather vital swing information and statistics through the use of a launch monitor, multiple high-speed video cameras and a computer.
The next morning participants play a round of golf with clubs that have been built on-site overnight and with a tour professional in their group. The tour pro joins the group for lunch, which is followed by a group instructional session with the pro.
Further instruction is included, as desired, at Reynolds Golf Academy, led by Charlie King, a GOLF Magazine Top 100 instructor. Its resources include an unparalleled short-game practice facility that affords players to practice almost every greenside shot imaginable and an 18,000 square foot putting green. Likewise the spacious driving range, which is shared by The Kingdom and the Academy, features a fairway bunker and uphill, downhill and sidehill lies.
Unveiled this fall, The Kingdom at Reynolds Plantation is the next generation of TaylorMade's first state-of-the-art club-testing and club-fitting facility, built in 1997 at its headquarters in Carlsbad, Calif. Also named "The Kingdom," it was an innovative concept made available only to tour professionals for the purpose of testing prototype TaylorMade equipment.
The Kingdom at Reynolds Plantation occupies a beautifully renovated building located at the rear of the Oconee Course's main practice range, adjacent to an exceptional short-game practice facility that includes a full-scale par-3 target course. The architecture features high ceilings, beautifully tiled floors and dark wood appointments, but with Southern styling that's consistent with the region and luxury lake-side properties nearby.
"There's just no better way to get this type of golf experience, other than actually being a touring professional," Mauragas said. "We're excited to be the only place in the world that offers the complete combination of quality instruction and interaction with an elite TaylorMade tour professional, all in an unbelievable location."
The Kingdom also is available to TaylorMade-adidas Golf staff club professionals and their guests, and select corporate groups.
Reynolds Plantation was chosen by TaylorMade-adidas Golf (TMaG) as a "Kingdom" location for a variety of reasons, including:

To be more easily accessible to TMaG tour staff professionals and club staff professionals living east of the Mississippi River.
Reynolds Plantation's well-deserved reputation as a premier golf location and residential community dedicated to excellence and its access to a major international airport in Atlanta.
World-Class accommodations, which guests at The Kingdom will find at the AAA Five-Diamond Award-winning Ritz-Carlton Lodge at Reynolds Plantation.
Year-round golf at Reynolds Plantation's ultimate collection of championship-caliber golf courses: the Oconee (designed by Rees Jones), National (Tom Fazio) and Great Waters (Jack Nicklaus), as well as Plantation and Reynolds Landing (both by Bob Cupp).
"We can't imagine a better, more authentic golf location for it than Reynolds Plantation," said Robin English, TMaG's director of Kingdom operations.
For more details, visit http://reynoldsplantation.com/thekingdom.htm or call 866/499-5366.
About Reynolds Plantation
Named the "Best of the Best" Golf Community by the Robb Report, Reynolds Plantation, located between Atlanta and Augusta, is a 10,000-acre golf and lake community with more than 80 miles of shoreline on beautiful Lake Oconee, one of the largest lakes in the southeast. Reynolds Plantation features 81 holes of championship golf from designers Bob Cupp, Jack Nicklaus, Tom Fazio, and Rees Jones, with a fifth course, designed by Golf Digest "Architect of the Year" Jim Engh, to open for member play in 2007. Reynolds Plantation is also home to The Reynolds Golf Academy, led by GOLF Magazine Top 100 Instructor Charlie King, and the TaylorMade Performance Lab—one of only six in the world. In addition to championship golf, Reynolds Plantation features award-winning dining, swimming pools, tennis courts, pedestrian trails, three full-service marinas and the 38,000-square foot Lake Club and tennis center. Golf Digest and Golf for Women chose Reynolds Plantation as the site of the 2007 Signature Home, and Southern Living has cemented that endorsement with their second Idea House, to be unveiled in 2007. Many residents' introduction to the community is a gracious one courtesy of the AAA Five Diamond Award-winning Ritz-Carlton Lodge, Reynolds Plantation, a 251-room lakefront resort and spa. Inquiries: 800-800-5250 or http://www.reynoldsplantation.com
About TaylorMade Golf Company, Inc.
Taylor Made Golf Company has led the golf industry's technological revolution since the company was founded in 1979. TaylorMade metalwoods, irons and putters have been used to win hundreds of professional golf tournaments around the world. In 1998, TaylorMade became a wholly owned subsidiary of the adidas Group. adidas Golf footwear and apparel is the choice of hundreds of professional golfers around the world. Learn more about TaylorMade-adidas Golf and its brands at (800) 888-CLUB or http://www.taylormadegolf.com , http://www.adidasgolf.com , http://www.maxfli.com and http://www.tmag.com.
About the adidas Group
The adidas Group is one of the global leaders within the sporting goods industry, offering a broad range of products around three core segments adidas, Reebok and TaylorMade-adidas Golf. Headquartered in Herzogenaurach, Germany, the Group has more than 26,000 employees and sales of over €10 billion.
# # #