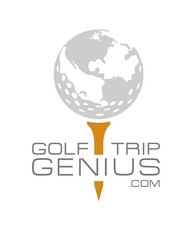 We are excited by the very positive reaction of golf captains, golf professionals and golf resorts to our offering
Wayne, PA (Vocus) February 25, 2010
GolfTripGenius today announced the extension of its introductory free pricing offer through March 31, 2010. The company's web-hosted service for golf captains, first launched at the PGA Merchandise Show last month, has met with enthusiastic market reception, with well over one hundred golf captains registering their golf trips to date.
GolfTripGenius is the golf travel industry's newest, most advanced software designed to make every golf trip more fun and reduce the hassles common to every trip. The web-hosted platform features the GTG Tournament Engine, a powerful program that allows golf captains to select and administer a broad range of golf competitions during a multi-day golf trip. The GTG Scheduler relies on new, proprietary mathematical algorithms and is the fastest, most flexible and accurate way possible to optimize golf pairings.
"We recently used GolfTripGenius.com on a golf trip with 12 guys. It was unbelievably helpful," commented Tom Kennedy, a veteran golf trip captain from Massachusetts who captained a trip to the Sarasota area. "I have a group of 16 guys who play every Saturday and Sunday, and we plan to use it for some year-long golf matches, plus the matches within our group on a weekly basis. I recommend every golf captain out there give it a try."
In addition to setting-up trip competitions and creating "perfect" golf pairings, GolfTripGenius provides a personal and private web site for golf captains and their fellow travelers to share everything about their particular trip. For example, travel plans, restaurant reservations, handicap information and other details are stored in the GTG Trip Dashboard. The GTG Message Board is a useful online communications forum for the golf group. The GTG Trip Accountant is an intelligent but easy-to-use way to record, fairly allocate and report back the group expenses. Golf captains not only save hours of work with the GolfTripGenius platform, they have a tool for control and management of their golf trip that is really fun to use.
"We are excited by the very positive reaction of golf captains, golf professionals and golf resorts to our offering," commented Steve Sayre, VP of Marketing at GolfTripGenius. "Our immediate goal is to build awareness for how we make great golf trips even better, and offering our full-featured Genius Edition for free is one way to accomplish that goal", continued Sayre.
The company's Genius Edition is normally priced at $24.95 per golfer per trip. To learn more about GolfTripGenius' free introductory pricing, please click here.
To join the GolfTripGenius.com mailing list, please click here.
About GolfTripGenius.com:
GolfTripGenius.com was founded in 2009 to introduce a new category of innovative, web-based golf travel solutions to recreational golfers, resort and golf destination managers, and PGA of America professionals. Powering these solutions is the first-time use of operations research programming and advanced mathematical algorithms applied to commercial golf scheduling and tournament design problems. The resulting low cost, online products provide benefits that greatly enhance any golf trip experience.
###