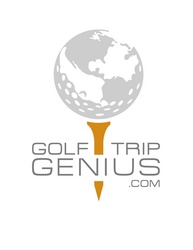 If you have ever worked on planning a golf trip, you will never again do it by hand once you see how well this program manages every aspect of the trip but your game
Wayne, PA (Vocus) May 13, 2010
GolfTripGenius.com today announced that 90 days following launch of its web-based service for golf group leaders at the PGA Merchandise Show, the number of registered golf trip groups passed the 600 mark and easily eclipsed the company's business projections. Feedback from golf travelers using the platform has been uniformly outstanding. "We are excited by the rate of product uptake --- it indicates to us that we are filling a true market need", commented Mike Zisman, founder and CEO of GolfTripGenius. "We're also excited by the comments received from golf captains themselves. They not only love the platform, they provide great suggestions and enhancement requests literally every day."
Golf captains have registered for trips from 6 to 80 participants, representing thousands of golfers, playing at destinations from Scotland to Bandon Dunes. The GTG Scheduler, which produces optimized golf pairings and accommodates precise custom requirements, has proven a real time-saver for golf captains. Organizing golf pairings is a feature of every golf trip, and GolfTripGenius.com continues to offer this capability for free. The GTG Tournament Engine, a first-of-its-kind way to set-up and run multiple tournament formats, or "games" has also received strongly positive reviews.
"GolfTripGenius is the best – it allowed us to throw away our old super complex golf pairings spreadsheet that always caused arguments and took ages to fill in," says David Skok of Massachusetts. "GolfTripGenius was so much faster, and offered all these great new tournaments that we could run over our three-day trip. Highly recommended."
"If you have ever worked on planning a golf trip, you will never again do it by hand once you see how well this program manages every aspect of the trip but your game", according to Jack Waddell, a veteran trip leader from Arizona. Waddell, who has twenty-four years of experience leading golf trips, further commented: "Our golf trip members were blown away by the GolfTripGenius software. It is an incredibly complete package, easily handling pre-travel items such as invitations, messages, logistics, indexes, the all-important daily pairings, tee sheets and daily tournaments. Once at your destination, it handles course handicaps, score cards, scoring and daily leaderboards and results. This program even handles the aftermath of the expense allocation."
The GolfTripGenius.com team provides fast support if golfers need help on their trips. "Our web-hosted service model allows us to actually anticipate customer needs, and to react very quickly when we can be of assistance", added Zisman. "We know that great service builds repeat business and referrals." GolfTripGenius.com has recently embedded a customer community web application called Get Satisfaction to help users and gather product enhancement requests.
"The best thing about the system was the support", said Gary Green of Kingwood, Texas. "It was incredible. I've told everyone I know who does golf trips about this system and will continue to spread the word."
To learn more about the Free Edition, please click: Get started for free.
About GolfTripGenius.com: GolfTripGenius.com was launched in 2010 to introduce a new category of innovative, web-based golf travel solutions to recreational golfers, resort and golf destination managers, and PGA of America professionals. Powering these solutions is the first-time use of operations research programming and advanced mathematical algorithms applied to commercial golf scheduling and tournament design problems. The resulting low cost, online products provide benefits that greatly enhance any golf trip experience.
# # #