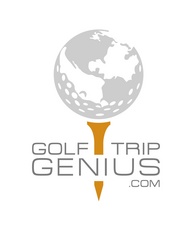 "We listened to scores of suggestions from our early adopters and invested hundreds of software development hours toward achieving our goal of making the Tournament Engine a "must have" golf tournament planner for captains"
Wayne, PA (PRWEB) September 28, 2010
GolfTripGenius.com today launched an enhanced version of the industry's only golf trip tournament planner developed specifically for traveling golf groups. Release 2.0 of the GTG Tournament Engine provides an easy and efficient way to play multiple trip tournaments on a single day, on multiple days or for the duration of a golf trip.
GolfTripGenius.com is a web-based service that helps golfers plan trips, set up pairings and manage scoring and reporting. Since its introduction in early 2010, GolfTripGenius has reduced the hassles and increased the fun for thousands of golfers and golf trip organizers.
The innovative tournament planning features embedded in the latest release come standard as part of GolfTripGenius.com's Genius Edition product. The Genius Edition already includes the industry's fastest and most flexible golf pairings tool.
The release of the new version follows feedback from more than 1,000 trips taken by golf captains using the GolfTripGenius.com web platform. Major enhancements in Release 2.0 include:

Easy set-up for team formats, including Ryder Cup competitions.
Precise user-control over point allocations that lets captains modify Stableford scoring or points received for birdies, eagles, etc.
Option to create "virtual teams" irrespective of actual daily pairings.
Option to automatically allocate tournament purses among all team members according to an "all for one, one for all" division of winnings.
Leaderboards that display completed scorecards and relevant scoring details for every tournament round. For example, in a skins match, winning skins are circled. In best ball match play, the scorecard shows the combined best score for each pair and the match status in the customary "+/-" format. Scorecards are now automatically "stroked" based on USGA handicaps and course ratings.
A "tournament preview" feature that allows the captain to simulate the impact of specifying various competitive formats and associated purses.
Intelligent handling of twosomes and threesomes and the problem of "missing players."
"We listened to scores of suggestions from our early adopters and invested hundreds of software development hours toward achieving our goal of making the Tournament Engine a 'must have' golf tournament planner for captains," said Mike Zisman, founder and CEO of GolfTripGenius.com. "This new release is a major step in fulfilling our mission of helping trip captains organize the most enjoyable and exciting golf trips they've ever led."
About GolfTripGenius.com
GolfTripGenius.com GolfTripGenius.com was launched in 2010 to introduce a new category of innovative, web- based golf travel solutions to recreational golfers, resort and golf destination managers, and PGA of America professionals. Powering these solutions is the first-time use of operations research programming and advanced mathematical algorithms for optimized golf pairings and golf tournament planning and scoring. These low cost, online solutions provide benefits that greatly enhance any golf trip experience. For more information, visit http://www.GolfTripGenius.com
###