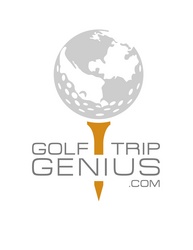 Our platform can help even the most successful golf resorts to attract more trips by promising an enhanced golf trip experience to their guests
Wayne, PA (Vocus) February 9, 2010
GolfTripGenius.com, a new software-as-a-service company recently launched at the PGA Merchandise Show in Orlando, FL, today announced the GolfTripGenius Resort Partner Program. Golf resorts now have the opportunity to have their own private portal into the GolfTripGenius.com web site. From this trip dashboard, resort travel coordinators have access to all golf groups planning to visit their destination. Resort coordinators also have the opportunity to interact with every incoming golf guest through the GTG Message Board. Because coordinators have an early and detailed view into trip plans, they can ensure smooth arrivals and assist golf groups with scheduling on-site dining and promote golf lessons, spa sessions and other amenities available at their resort.
"Our platform can help even the most successful golf resorts to attract more trips by promising an enhanced golf trip experience to their guests" commented Mike Zisman, CEO and Founder of GolfTripGenius.com. "At the same time, we enable golf resorts to cost-effectively market a broader range of their resort services. Our Partner Program will help resorts attract more trips and will likely increase the revenue yield per trip."
GolfTripGenius is a web-based golf trip planning, logistics, golf pairings, trip tournaments and expense management platform for golf groups of six to twenty-four golfers. The company is not a traditional travel service and does not book tee times or make travel arrangements. GolfTripGenius includes in its set of features a Message Board that serves as a communications channel between resort personnel and golf groups. The Message Board is typically activated well before resort guests arrive on property. GolfTripGenius thereby provides resort marketers with a simple but powerful narrowcasting channel. In addition, through the use of "guest eyes only" advertising, resorts can easily promote the full array of resort amenities to guests who might otherwise be focused on golf services only. Finally, for golf groups that have yet to decide on a destination, GolfTripGenius has unique and creative ways for resorts to advertise to undecided travelers.
For further information about the GolfTripGenius Golf Resort Partner Program, please visit http://www.golftripgenius.com/solutions/for-golf-destinations/
About GolfTripGenius.com:
GolfTripGenius.com was founded in 2009 to introduce a new category of innovative, web-based golf travel solutions to recreational golfers, resort and golf destination managers, and PGA of America professionals. Powering these solutions is the first-time use of operations research programming and advanced mathematical algorithms applied to commercial golf scheduling and tournament design problems. The resulting low cost, online products provide benefits that greatly enhance any golf trip experience.
# # #