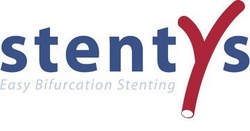 We look forward to working with Dr. Lesh as a member of the Board and feel we can benefit from his significant experience
PARIS (PRWEB) October 2, 2008
Since 2004, Dr. Lesh has served as Chairman and CEO of Foster City, Calif.-based Evera Medical, one of four companies he has founded. His first venture, Atrionix, a developer of a novel ultrasound ablation catheter for atrial fibrillation, was acquired by Johnson & Johnson. He also founded Mitralife, a developer of a catheter-based treatment for mitral valve disease and CHF, which was acquired by ev3. In addition, Dr. Lesh founded Appriva Medical, developer of PLAATO, a percutaneous transcatheter device for preventing stroke, which was acquired by ev3. His current venture, Evera Medical, is leveraging materials and methods from cardiovascular devices to produce novel implants for plastic and reconstructive surgery. He has pioneered several procedures for catheter ablation of cardiac arrhythmias; has authored 300+ scientific papers, book chapters and books; and holds 80+ issued and pending patents. Dr. Lesh holds two degrees from MIT (Massachusetts Institute of Technology), in Computer Science & Electrical Engineering (1975) and Bioengineering (1977); he earned his Medical Doctor degree at the University of California, San Francisco, School of Medicine (1981).
"Dr. Lesh is a physician turned serial entrepreneur with an outstanding track record," said Stentys' CEO and co-founder, Gonzague Issenmann. "We believe that Dr. Lesh will be very helpful in guiding our commercialization efforts and corporate development strategy. He has taken his first three cardiovascular device companies from start-up through product development, clinical trial, regulatory approval and ultimate strategic acquisition. Therefore he will be a valuable asset in guiding our commercialization efforts and strategic opportunities."
"I am honored and delighted to join the Board of Stentys. They have strong management, led by Mr. Issenmann, along with experienced and knowledgeable investors," said Dr. Lesh. "The company has produced a novel bifurcation stent. It is straightforward for interventional cardiologists to place, and is designed to provide superior treatment outcomes by enabling full opening of the side branch."
"We look forward to working with Dr. Lesh as a member of the Board and feel we can benefit from his significant experience," added Jacques Séguin, MD, PhD, founder and Chairman of Stentys.
Coronary artery disease is caused by fatty lesions that narrow the coronary artery's inside diameter (stenosis), consequently reducing the blood flow and depriving the heart muscle of oxygen. The dramatic consequence of this blockage is an often-lethal myocardial infarction (heart attack). Bifurcation is the area where one main vessel branches out into two smaller vessels, one being the continuation of the main vessel, and the other often referred to as the side branch. Narrowings at a bifurcation site are quite common. Indeed, 18 percent of percutaneous coronary interventions involve a bifurcation stenosis. Of those, restenosis (re-occurrence of the blockage) occurs in 20-25 percent of bifurcations treated with drug-eluting stents (DES).
The patent-pending innovation of Stentys' bifurcated stent is that the stent-opening for the side branch can be created anywhere in the stent after it is implanted in the vessel. In short, the procedure's success does not require a precise initial stent positioning. The Stentys procedure is performed in three simple steps: (1) Stentys is implanted in the main vessel's target location, in the same straightforward manner as with a standard stent; (2) the cardiologist chooses the optimal location for the side branch opening by inserting a balloon through the stent mesh, a standard coronary interventional procedure; and, (3) balloon inflation disconnects the mesh and creates an opening into the side branch lumen—Stentys' self-expanding property allows the in situ modeling of the stent to fit the patient's unique arterial anatomy.
About Stentys
Stentys intends to make treatment of blocked coronary artery bifurcations as simple and effective as a conventional stenting procedure. The Company has developed the world's first next-generation dedicated stent for treatment of blocked coronary artery bifurcations that is designed so that hundreds of thousands of patients might avoid open-chest surgery. To date, the Stentys bifurcated stent has been successfully implanted in patients as part of the OPEN 1 trial, requiring no more time to complete than routine coronary intervention; the patients were released from the ICU within hours of implantation of the Stentys bifurcated stent and were discharged from the hospital shortly after the procedure.