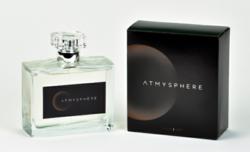 Atmysphere cologne is included in this short list of great gifts.
(PRWEB) December 18, 2012
Atmysphere Scents, a new men's fragrance is now listed on Aol Shopping's gift suggestions as a good boyfriend cologne costing less than $75. The brave new cologne offers a perfect combination of light and lasting scents that appeal to a wide variety of attractive men who already have a strong chemical appeal. Aol Shopping's guide provides several suggestions perfect for girls Christmas shopping for their boyfriends, or women looking for an inexpensive but meaningful gift for their husbands.
The author admits that tackling the wish list of male friends and loved ones can be a daunting task. Her advice is to think in terms of bundling so that the receiver appreciates the usefulness of the gift. She mentions buying a six pack, which any guy would love, but then also getting a subscription to a beer magazine to go with it.
Atmysphere cologne is included in this short list of great gifts. As a new brand it doesn't come with any connotations of overly seriously undertones. It just smells good. The online mention lists Atmysphere next to a shaving kit, whiskey glasses, gloves, and a leather portfolio set. All items that are useful enough to be appreciated, but without communicating the wrong message, and without costing a fortune.
Date night and everyday wearable men's fragrances are an up and coming trend, which has also gained mention in women's magazines. Atmysphere Scents attended the popular fragrance industry event, Sniffapaloosa, this year as a featured Emerging Artist. This gray-boxed cologne in a generous 6.5 ounce square glass bottle is also listed on Fragrantica.com with reviews for more information.
Currently Atmysphere can be purchased individually from Atmyspherescents.com or in bulk from the distributor.
About Atmysphere Scents
Atmysphere is a brave new men's fragrance. Working with historic perfume house J&E Sozio of Grasse, France. Atmysphere was created for a time when men are taking back the fragrance field. Using "versatile" scents that coalesce with many types of people, Atmysphere appeals to guys who are confident in the their skin and are looking to make an impression. For more information, or to order online, visit http://www.atmyspherescents.com.