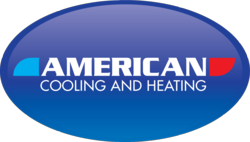 Arizona Air Conditioning Installation Experts
Mesa, Arizona (PRWEB) July 21, 2012
American Cooling and Heating offers a sweet new deal until August 10th 2012. As record-breaking temperatures continue to batter Arizona this summer, homeowners may be considering whether it's time to upgrade their air conditioning systems to more energy-efficient models that will save more money on energy bills. A free warranty may make that decision much easier.
American Cooling and Heating is offering a free factory 10-year parts and labor warranty on all new Goodman air conditioners and Goodman heat pumps installed by their company. Homeowners need to act quickly, as this sweet deal ends Aug. 10. It's a great incentive to take that next step toward a high-efficiency cooling system, as the investment in a quality Goodman air conditioner will be protected for an entire decade with this free warranty.
Goodman Air Conditioners Provide Affordable Comfort
Goodman, a trusted name in air conditioning and heating products, provides affordable comfort. American Cooling and Heating offers quality, durable, energy-efficient Goodman high-efficiency air conditioners with SEER ratings from 13 to 18. An American Cooling and Heating contractor can help a homeowner choose an affordable, reliable Goodman central air conditioning system that is just right for the family home.
Goodman, a recognized leader in the HVAC industry, is the second-largest manufacture of residential cooling and heating systems in North America. It's a name that can be trusted -- like American Cooling and Heating.
Professional Installation is a Must
Air conditioning installation is not something to take for granted. Professional, quality installation by contractors with American Cooling and Heating can lengthen the life of a cooling system and ensure the best comfort, safety and attention to regulations.
Accurate sizing by a professional technician is important in air conditioning installation, as it delivers even air flow through the home and promotes energy-efficiency in the most affordable setting. An oversized system doesn't provide better cooling; it just wastes money and energy and can lead to excess moisture, which can bring about unhealthy mold and bacteria.
With American Heating and Cooling, homeowners get efficient service performed promptly by highly qualified technicians who pride themselves on being reliable, professional and polite and never leaving a mess behind when they're done with the job. The highly trained technicians with American Cooling and Heating are able to install Goodman air conditioning systems in homes all across Arizona.
Goodman and American Cooling and Heating: Trusted Names
In addition to installation of Goodman air conditioning and heating systems, American Cooling and Heating also provides repair services, as well as routine maintenance, which can protect equipment warranties, extend equipment life, reduce energy bills and repair costs and ensure equipment is in good working order and performing efficiently.
American Cooling and Heating knows Arizona heat and knows how to deal with it. A free 10-year warranty on Goodman air conditioning installations, plus expert installation, is more than just a sweet deal. It's a smart one. Contact the experts at American Cooling and Heating for details.
American Cooling And Heating provides Professional Air Conditioning and Heating Services for Chandler AZ, Gilbert AZ, Glendale AZ, Mesa AZ, Peoria AZ, Phoenix AZ, Scottsdale AZ, Sun City AZ, Tempe AZ, Queen Creek AZ, and all other areas in Arizona.