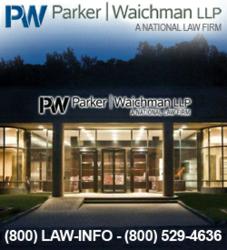 New York, NY (PRWEB) June 18, 2013
Parker Waichman LLP, a national law firm dedicated to protecting the rights of consumers, has filed a class action lawsuit alleging that Goodman manufactured and sold central air conditioner units from 2007 and onward under the Goodman and Amana brands that have defective evaporator coils. The lawsuit was filed on May 7, 2013, in the United States District Court, Middle District of Florida (Case No. 8:13-cv-1213T17TBM). Goodman Global Inc., Goodman Manufacturing Company LP and Goodman Company LP were named as Defendants.
The defective evaporator coils "improperly and prematurely leak refrigerant under normal use," according to the Complaint. "As the air conditioners leak refrigerant, they are unable to function properly and are thus unfit for their ordinary and intended purpose."
This "is an inherent defect in the air conditioners that occurs during normal and intended use and is not the result of any problem with installation or use of the air conditioners," says the Complaint, which also alleges that Goodman failed to properly design and test the units before advertising, selling and warranting them as fit for household use. Additionally, the lawsuit charges that the company knowingly sold defective air conditioners, unfairly denying the warranty claims.
The lead Plaintiff in this class action lawsuit alleges that she replaced her original Amana air conditioner on May 26, 2011, after its evaporator coils failed and leaked refrigerant. The replacement air conditioner's evaporator coils similarly failed and were replaced once. The Plaintiff then replaced that second unit on April 9, 2013, as it had completely failed. The Plaintiff so far has spent more than $9,000 replacing and repairing defective air conditioners.
The Defendants had provided warranties on all air conditioners that they would be "free from defects in materials and workmanship under normal use and maintenance…" for periods ranging from five to 10 years, the Complaint adds.
Parker Waichman LLP continues to offer free lawsuit consultations to consumers who have purchased Goodman- and Amana-branded air conditioners as described in the lawsuit. For more information, please visit the firm's Goodman and Amana Class Action Lawsuit page at yourlawyer.com. Free case evaluations are also available by calling 1 800 LAW INFO (1-800-529-4636).
Contact:
Parker Waichman LLP
Jordan Chaikin, Partner
(800) LAW-INFO
(800) 529-4636
http://www.yourlawyer.com