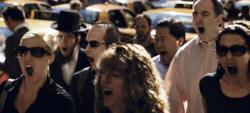 Getting good sleep is a battle these days!
Highland Park, IL (PRWEB) April 25, 2012
In today's times, lots of 'Wars' are fought - real ones that are in treacherous places, and those at home in dark, sleepless American bedrooms. Lack of sleep is a new epidemic and searches for relief go beyond a standard issue of pills and sufferers are finding new soft 'body armor' sleepwear – Goodnighties Recovery Sleepwear as a solution. This new patented high-tech fabric stimulates blood flow to tired muscles helping one relax in a more restful sleep. A counterintuitive approach with fabric has already helped many in the war against poor sleep.
The battle on finding better sleep is an old one affecting 1 in 3 Americans sometime in their life. Sleep is an essential need that impacts quality of life for those suffering and everyone around them. The culprits of the insomnia enemy are stress, temperature issues, chronic exhaustion, muscle pain and overall restlessness.
In our fragile economy 'lost productivity' is measured against more rested peers costing annually over $63 billion. A study published in the Journal of Sleep reported by researchers from Harvard Medical School and the University of Michigan, determined 23 percent of workers surveyed, from a sampling of 10,000 adults, suffered regularly from stress-induced insomnia. It was also determined from these findings, many show up for work but are not as productive as their rested peers and make mistakes on the job or cause accidents translating into significant losses in the workplace.
In the skirmish on healthcare concerns many serious health issues stem from sleepless nights. ABC WorldNews Tonight anchor, Diane Sawyer has reported that 30% of women with sleep issues have taken serious prescription sleep medication to find help. Renowned medical doctor and television personality, Dr. Oz, a proponent of better sleep for better health, has stated "if a medication is strong enough to help us, it's strong enough to hurt us.", a warning to the dangers of indiscriminate use of medication.
Goodnighties is a no-pill breakthrough technology to help sleep better and is sold both directly to consumers and through health-related websites. Goodnighties is 100% Made in the USA and nightgowns and pajamas are sold separately for mix and match sizes, styles and colors. Sizes range from XS to 3XL. The gift of sleepwear is perfect for Mother's Day gift!