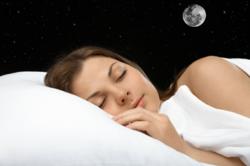 Goodnighties is one of those rare finds. They have made a significant difference in the quality of my sleep from the Co-founder of the National Fibromyalgia Association and expert pain writer, Karen Richards
Highland Park, IL (PRWEB) April 17, 2012
Comedian George Allen once stated 'leisure time is that five of six hours when you sleep at night' – a funny quip that is now proven to not be quite so funny. A recent study has found evidence of what sleep deprivation really does to your body and the results can be significant. Goodnighties better sleep pajamas is leading a health mission to help both women and men sleep better. The patented ionized fabric used in pajamas and gowns has already helped many.
ABC WorldNews Chief Health and Medical Editor, Dr. Richard Besser reported this month on a newly released study by Boston's Brigham and Women's Hospital. The 6 week investigation involving 21 volunteers to determined health effects on the body as a result of sleep deprivation. Volunteers were sequestered and closely monitored to be awakened after only 5.5 hours each night to then be required to go to sleep 4 hours later than the night before. As this sample progressed, measured results were significant resulting in changing metabolism through spiked sugar levels that after a year would result in a 12 lb. weight gain moving one in the direction at risk of diabetes. Sleep Specialist Dr. Charles Bae from the Cleveland Clinic stated regarding sleep deprivation; 'we are now seeing more evidence that sleeplessness can affect your health long term'.
In our busy culture, time for sleeping has been reduced significantly from the recommended 8 hours a night. Sleep loss results in chronic exhaustion and has become a pandemic problem that erodes overall health. According to ABC World News anchor Diane Sawyer '30% of sleepless women are now taking serious prescription sleep medications.' Stress, hormone irregularity from menopause, sleep apnea are all contributors to poor sleep cycles.
Goodnighties Recovery Sleepwear is a pill-free way to find relief that has already helped many. The soft fabric is blended with negative ions to stimulate blood flow to tired muscles. The technology used to create Goodnighties began in high-performance athletic apparel to quickly heal strained muscles. This 'smart-fabric' is 100% Made in the USA and the first (and only company) to utilize this innovative process in sleepwear fabric.
For the gift challenged there is nothing better to give for a Mother's Day gift. Goodnighties is perfect for even the most inexperienced sleepers and is recommended for those with muscle pain as well. Karen Lee Richards, Co-founder of the National Fibromyalgia Association and expert pain writer for HealthCentral.com says 'I've been wearing Goodnighties for almost two years now and I'm just as happy with them now as I was that first night. I can't imagine ever sleeping without them again.'
Goodnighties Recovery Sleepwear is
Quick Facts:
A trifecta of attributes never before used in sleepwear - ionization, moisture-wicking, anti-microbial
100% Made In The USA.
Loved by many... helps one stay dry and comfortable and to sleep in a deeper stage of REM sleep
Sold on-line and through health-related websites and women's apparel shops.
Goodnighties is a simple no-pill solution for better sleep.
Perfect for people with body temperature issues or those recovering from illness.