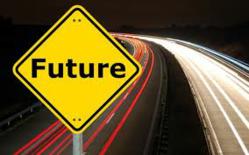 Goodnighties sales are zooming thanks to daytime national television exposure
Highland Park, IL (PRWEB) May 01, 2012
Americans seem to be on the road to recovery in more ways than one. Gas prices which were speculated to be $5 per gallon by summer now appear to be falling according to Steve Hargreaves from CNNMoneyInvest. Recovery can also be found in American bedrooms since Goodnighties Recovery Sleepwear began selling at a brisk rate thanks to national daytime television exposure last week. The 100% Made in the USA garment is zooming with new sales.
The rush for Goodnighties only confirms the need for sleep and stress relief which has particularly plagued our culture. "Sleeping pills have become the standard solution and Goodnighties technical fabric is really a counter intuitive idea that people very much want and need," Ms. Bacon continued.
Goodnighties Recovery Sleepwear is the first and only company to take high-performance technology and apply it to sleepwear. For years, professional athletes have benefited from this unique ionization process called 'IonX' which stimulates blood flow to tired muscles promoting quicker recovery. Additionally, Goodnighties fabric moisture-wicks to control body temperature and is also anti-microbial to resist odors and bacteria. It's a trifecta of benefits never before found in pajamas or nightgowns. Based on demand and customer feedback the company just launched a sleep-set combo for men.
Sleep issues from stress affect both men and women and alternative solutions are creating demand. Awareness is high on the health benefits related to a good night's sleep. Additionally, in our fragile economy 'lost productivity' is measured in significant losses as high as $63 billion annually. A study published in the Journal of Sleep reported by researchers from Harvard Medical School and the University of Michigan, determined 23 percent of workers surveyed, from a sampling of 10,000 adults, suffered regularly from stress-induced insomnia. It was also determined from these findings, many show up for work but are not as productive as their rested peers and make mistakes on the job or cause accidents translating into significant losses in the workplace.
Goodnighties is a breakthrough for better sleep and is sold both directly to consumers and through catalogs. Goodnighties is 100% Made in the USA and nightgowns and pajamas are sold separately for mix and match sizes, styles and colors. Sizes range from XS to 3XL. The gift of sleepwear is perfect for Mother's Day and also now for Father's Day.