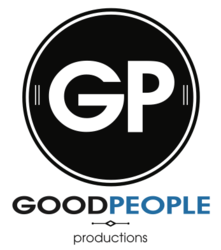 The Branded documentaries are on companies...
Nashville, TN (PRWEB) May 30, 2013
Good People Creative just got a bit more creative. Working with local video documentary professionals Nashville Non Fiction, Good People Productions is ready to serve businesses and brand video needs.
Says Josh Harrell, owner of Nashville Non Fiction, "We were looking to expand into a more corporate environment…we just wanted to get out there but also make sure that our filmmakers weren't so worried about the business side of things and more on the actual product."
"Generally," says Harrell, "we prefer to separate [our video categories] into theatrical documentaries and branded documentaries."
"So," he says, "Cole and I were sort of discussing that, and at the same time Cole was looking to add a video production wing to GPC, so we decided that it could be a mutually beneficial thing for our companies to join forces on this thing."
According to Harrell, theatrical videos focus on character profiles. In fact, they won a few awards for their film about a homeless guy who drove around Nashville in a van cutting hair.
"The Branded documentaries," Harrell continues, "are on companies, mainly around the Nashville area, that have a story to tell. We just did one on the Jackalope Brewing Company which is the first all-female established and run micro-brewery in the country, and we profiled them and how they started the business."
"But that's just one story," he says, "We've done different technology groups and how they've entered the market in ways that are different from the ways other companies have…and we've done record companies that are finding funds in unique ways that break the mould of corporate Nashville."
Contact:
Cole Evans, Owner
Good People Creative
7619 Highway 70 South #218246
Nashville, TN 37221
615.775.4227
cole(at)goodpeoplecreative(dot)com
http://www.goodpeoplecreative.com