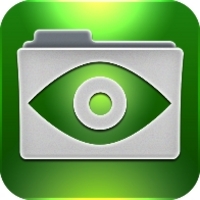 San Jose, CA (PRWEB) December 10, 2009
Good.iWare announces the latest version of its GoodReader file viewer application for iPhone and iPod Touch, which includes "PDF Reflow" - the most anticipated feature for PDF file readers. A beta of the PDF Reflow feature was available in the previous version, and the final release of it is included in the newest version along with other improvements.
While this version of GoodReader continues to improve the ability for iPhone and iPod Touch users to open and view very large PDF and TXT files, the most notable feature that sets it apart even further from competing apps is PDF Reflow. With this release, GoodReader has become the first app of its kind to implement this long sought-after feature.
Anybody who has ever attempted to view a large PDF file on the small screen of an iPhone device knows how difficult it is to navigate because text can't be rearranged and the user must scroll left and right to read a paragraph that is wider than the screen. With GoodReader's PDF Reflow, text is extracted from a PDF page (stripping out pictures) and displayed as a simple TXT file. GoodReader eliminates annoying page margins and offers word-wrapping and formatting features such as font size and text color.
Unlike other types of apps that offer PDF Reflow, GoodReader delivers reflowing without any steps required to pre-convert PDFs on the PC prior to syncing to GoodReader. Finally, users can easily switch back and forth between the original page with pictures and the reflowed text.
GoodReader is known as the top document reader for viewing and navigating large PDF documents on an iPhone. Besides its text search capability, another key GoodReader feature is active hyperlinks, which enable users to more easily navigate within the document or launch a linked document or website. This feature makes GoodReader an even better choice for those who browse large technical documents.
GoodReader also simplifies reading large TXT documents with its Auto-scroll feature, which offers variable speed controls to make reading the document an easy hands-off operation.
File sharing and management has been improved in this newest release with the ability to Zip / Unzip files. It also now provides access to MobileMe iDisk, box.net, MyDisk.se, and many other file-storage servers for both downloading and uploading files.
About GoodReader
GoodReader has experienced a tremendous amount of success since the launch of its previous version. It was recently ranked #1 among all "Paid Apps" in Japan, and was ranked #1 or #2 in the "Productivity Paid Apps" category in the USA, UK, Japan, Germany, Canada and France.
Powered by its own viewing engine, GoodReader is ideal for viewing:

very large PDFs (fast opening, password protected files, revolutionary 50x zoom)
very large TXT files (fast opening, no zooming or left/right scrolling required, user-selectable font and font-size, all text encodings known to iPhone OS (including Unicode and Asian languages text encodings)
high-resolution pictures, with an included slideshow mode
GoodReader is regularly priced at US$4.99 in Apple's App Store (iTunes Store), but is available for a limited time at only US$.99.
About Good.iWare
Good.iWare is an international team of software developers focused on creating quality mobile applications for the iPhone. For more information, visit the company's website at http://www.goodreader.net.
###