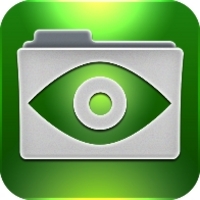 We believe that this approach is very fair to those who don't need extra features, and therefore wouldn't want to pay for things they don't need
San Jose, CA (PRWEB) February 3, 2010
With the latest version of its GoodReader file viewer for iPhone, Good.iWare has added a number of new features which can be purchased from within the app and unlocked by those users who need them. While the new version includes a number of high-demand features available for free, GoodReader users can now "build their own" file viewer by adding extra features they may want but others may not need - eliminating the requirement for everyone to buy an upgraded app.
Free features added to GoodReader include:

Find Files by name, recently read, recently added, or those "starred" by the user as a favorite.
Password Protection of individual files and folders.
Support for PDF Portfolios, which are able to include files in different formats and created in different applications, assembled into an integrated PDF unit.
Extra "Add On" Features available to be purchased from within GoodReader include direct access to email servers via IMAP or POP3 protocol, the ability to download and upload files with server-style access to Google Docs, and access to FTP servers.
"We believe that this approach is very fair to those who don't need extra features, and therefore wouldn't want to pay for things they don't need," said Yuri Selukoff, president of Good.iWare. "Because App Store in-app purchasing doesn't provide a refund option, we encourage our customers to try all our paid add-ons for free in the GoodReader Lite app, and then pick the ones they want to unlock in the full version."
GoodReader Lite is a free and full-featured version of the main version, but simply limits the user to storing five files only at any given time.
With the new optional email feature, bringing file attachments into GoodReader has become much simpler. Now users enter their mail server credentials once, like when setting up any mail application, and then open all their messages with a click of a button. While GoodReader is not a mail reader, it will display the subject and all of its attachments which can be opened and viewed in GoodReader.
Prior to this new version, accessing any kind of Google Docs file could only be accomplished by downloading them through a Web browser. GoodReader now offers a true server-like style, enabling users to both upload and download files. Also, Good.iWare moved swiftly in response to Google's recent announcement that any type of files may be stored in Google Docs, including ZIP archives consisting of many different files. The new version of GoodReader can easily handle zip-archives.
About GoodReader
GoodReader is known as the top document reader for viewing and navigating large PDF documents on an iPhone. Besides its text search capability, other key GoodReader features are active hyperlinks, which enable users to more easily navigate within the document or launch a linked document or website, and PDF Reflow, with which text is extracted from a PDF page (stripping out pictures) and displayed as a simple TXT file in its own viewing pane. These features make GoodReader an even better choice for those who browse large technical documents.
GoodReader is available in Apple's App Store (iTunes Store) for only US$.99.
About Good.iWare
Good.iWare is an international team of software developers focused on creating quality mobile applications for the iPhone. For more information, visit the company's website at http://www.goodreader.net.
# # #