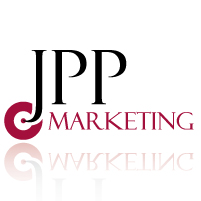 Our knowledge and proficiency in both Google Adwords and Google Analytics is crucial to help us better measure the results and return on investment of client spend, and to also optimize with a view to improving conversions and not just to bring traffic.
Limassol, Cyprus (PRWEB) May 02, 2012
JPP Marketing, a Cyprus Google Adwords Certified Partner agency, is pleased to announce that it has added another Qualified Individual to its team, after a second team member also met the requirements for qualification that Google has placed upon agencies.
In addition to this, the leading Cyprus SEO and paid search marketing agency added further areas of specialisation to its recognized skills, including display advertising, reporting and analysis, as well as search advertising, and now holds all the Google Adwords examinations available for agencies.
With only a very small number of Cyprus agencies meeting Google's requirements to attain recognition as a Google Adwords Certified Partner, JPP Marketing is now currently the only agency in Cyprus with more than 1 qualified individual and with specialisation in all the areas of proficiency.
Founded in 2008 and located in Limassol, with a client base both in Cyprus and abroad, JPP Marketing is an online marketing agency, with a focus on search marketing services including SEO and Paid Search. The agency has clients from a wide variety of sectors such as financial services including forex, professional services, travel and tourism to name a few.
Commenting on the announcement, Julia Papageorgiou, Director of JPP Marketing, says: "In times of financial crisis, it is always tougher for companies to assign budget to new mediums and it is also important that all spend is highly focused and targeted to areas that deliver measurable results. Knowing that they are dealing with an agency that has been officially recognized by Google is the first step towards them feeling more confident when using this channel. It is a policy at JPP Marketing that any employee who works on set up or management of Google Adwords campaigns must first be a Google Adwords Qualified Individual, and it is our objective to keep adding to this team of qualified individuals, as we become more specialized in search and our client list continues to grow."
As a Certified Partner of Google Adwords in Cyprus, JPP Marketing shows commitment to ongoing learning and training on new functionalities and services available within this unique platform. Mobile ads, video ads and targeting methods have seen huge innovation in the last few months and so it is important that search marketing agencies continue to keep up to date in order to provide their clients with the very best in latest solutions and offerings, in order to help them make the most out of their investment into platforms such as Google Adwords.
Further commenting on the importance of this understanding, Julia Papageorgiou says: "Adwords is very accessible to all, but can also be a huge drain on your resources if not managed effectively. Our knowledge and proficiency in both Google Adwords and Google Analytics is crucial to help us better measure the results and return on investment of our clients spend, and to also optimize with a view to improving conversions and not just to bring traffic. We have helped several clients set up measurable goals or website objectives, allowing them to measure not only Adwords results but also the effectiveness of their wider marketing campaigns. Our Google Adwords Certified Partner badge gives new clients reassurance that they are making a sound choice."
The Google Adwords Certified Partner badge is normally always visible on the website of a partner and is directly linked to their listing on the Google Adwords Certified Partner website, so its current status can be confirmed and clients can also verify individual areas of specialisation for which requirements have been met according to Google. The fact that the certification also expires and requires renewal through further and ongoing testing is also an advantage as it ensures partners must keep up to date with developments and latest innovations in order to retain it.
About JPP Marketing Ltd:
Founded in 2008, JPP Marketing is a Cyprus emarketing agency providing search engine optimization (SEO), paid search marketing,advanced web analytics, social media optimization, website design consulting and complete emarketing strategy planning. JPP Marketing has several international clients operating in a variety of industries, such as financial services including forex, travel and tourism, professional services, leisure and real estate.
Julia Papageorgiou, Director and founder of JPP Marketing Ltd is an experienced strategic marketer, and holds a BA Hons in Management Studies and an MSc International Marketing Management. She is also a Chartered Marketer, a Google Adwords® Qualified Individual, a Google Analytics Qualified Individual and holds an Emarketing Professional Award from the Chartered Institute of Marketing in the UK.
In 2010, JPP Marketing became the first Google Adwords® Certified Partner agency in Cyprus.
For further information: visit http://www.jppmarketing.com , email info(at)jppmarketing(dot)com or telephone +357 25368222.