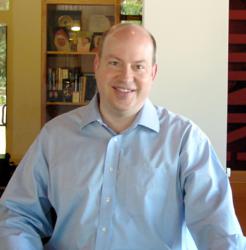 Google Authorship is one of the most exciting, user embraced search enhancements Google has offered. We definitely see Google Authorship use trending up as both authors and users are consistently engaging in search results linked with author information.
(PRWEB) April 30, 2013
Think Webstore has positioned itself as an expert in the field of social media and the use of Google tools in Search Engine Optimization (SEO). An overall Google initiative is to continually push the personalized search model. Google has leveraged Google Plus profiles and public posts in SEO rankings. The company has introduced a tool called "Search, plus Your World," to utilize social interactions to help personalize search results. And now, Google has begun integrating another latest addition to their increasingly personalized approach to search, Google Authorship. Google Authorship ties Google Plus profiles to original authored content on the web. This tool has gained acceptance by users and is building momentum. Author profiles are now showing up in Google search results.
In the past, there was never a good way to interactively link content to an author. But now, by linking content to a Google Plus account, authors are able to build online authority based on the content they produce. Authoritative content online can result in having an author image appear next to the listing in search results on Google, which can give it a clear advantage over results without author images. Having a pleasing author photo next to a search result has been shown to increase website traffic as much as 35%, as reported in several case studies outlined in SEOmoz blog posts.
Once authorship is established, linking original content lets Google know who created that content. This association is facilitated through a Google Plus profile. When content is properly linked to the author's Google Plus page, the author's photo may appear next to a related search result. This author photo and link is called a "rich snippet," and having this photo next to search results has been shown to dramatically increase the chances of it being clicked over the competing search results without an image.
Setting up Authorship requires a few steps. To help you, there are several good guides available by simply doing a Google search for "Google Authorship."
Three important requirements in the Authorship setup are:
1) The author's real name must be used, and consistently used with the same spelling.
2) The author must have a Google Plus account with which to associate the authorship.
3) The author photo must be recognizable as having a human face by Google.
Google provides a Rich Snippet Tool that verifies that authorship is correctly setup. Also, the Tagging Tool in Google Plus is useful for checking facial recognition. When provided an image of a person, the Tagging Tool displays an oval around the human face to acknowledge that Google recognizes the face in the image. Google is much less likely to include author images that do not have a recognizable face.
Businesses can benefit from Authorship by having reputable authors with established authority submit linked posts on company blogs, websites, and other "author linkable" online content. The authority of the posts then affects the online business properties associated with it. So if a very established author posts on your blog and claims Authorship, the chance of your blog coming up higher in Google search increases, thus making Authorship something which can be leveraged by businesses to increase web traffic.
Building authority on the Internet is increasingly important, and Google Authorship is emerging as another standard that, when properly executed and leveraged, can further individual and business authority. Think Webstore also provides Google Authorship set up to their clients as a service.
Think Webstore's Tips for Success:
1) Create and post content that people want to engage.
2) Build author authority Online by properly implementing Google Authorship.
3) Be active and consistent with people on social media and always be helpful and engaging.
4) Use Google Plus as another channel to drive motivated traffic to a website
Written by John Dietrich, Matthew Jackson, Bryan Carter
Think Webstore is a full service marketing, website building, social media and advertising agency now with professional studio space located in Ridgeland, MS. Think has just expanded into a new studio space - Think Studios - that gives them even more ability and flexibility when it comes to managing and producing for their clientele.