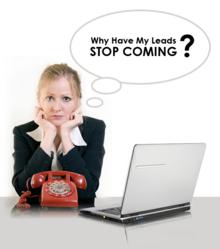 Many businesses rely on the paid search engine results
Colorado Springs, CO (PRWEB) March 08, 2012
In May, 2011 Google announced on their AdWords support page that the search giant will require customers of their AdWords program to have a Privacy Policy available on their website.
Over the last few days clients of Website Redesign firm Q2 Interactive Media, discovered that their websites were removed from paid search results.
Many other companies could be affected as well because they were either not aware of the requirement or simply did not comply with this mandate and are now feeling the impact financially - in the form of a loss of new business. Q2IM is offering a fast turn around service for businesses to correct this issue.
Many businesses rely on the paid search engine results that appear all around Google's search engine results page. Google has done an incredible job of focusing on the user experience and they are doing their part to help protect the users of their search engine. This is just another step that direction.
Websites which plan on using the powerful internet marketing tool known by Google as AdWords, or as Search Engine Marketing or Pay-Per-Click Advertising, are required to have a Privacy Policy clearly stating what happens with visitor information.
Pay-Per-Click is a multi-billion dollar industry. Some businesses pay thousands, and more, every month for this extremely competitive advertising tool.
Any business, with a website, that sells a product, offers a service, or is interested in driving traffic to their website will use a tool like Google's AdWords at some point to bid on keywords in hopes of showing up higher in the search results for specific keywords than their website naturally ranks for.
Q2 Interactive Media, a website design, development, hosting, internet marketing firm in Colorado Springs, CO. is offering a service to create a Privacy Policy statements for websites which do not currently have a policy in place, or has one that does not meet with Google's requirements.