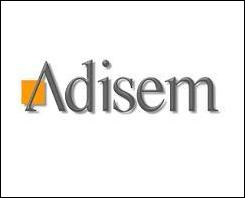 Adisem merges the best of two worlds: Automated detection of suspicious content sites via behavioral data analysis and human intervention to eliminate them from your AdWords campaign
San Mateo, CA (PRWEB) March 7, 2007
Adisem Inc., a Silicon Valley start-up to provide innovative services to optimize Google Adwords campaigns, has introduced the "Click Quality Network", a premium Content Network screening technology service for Google AdWords professionals.
Google AdWords allows Advertisers to display their ads in two ways. First, on Google search engine website; by entering a search query, the relevant ads will be displayed on the right side of the page. Second, through the "Content Network", the ads will appear in any Adsense affiliated web site which publishing content is relevant to the ads.
In today's AdWords campaigns, visits coming from the Content Network represent an ever growing part, typically an average of 50% of the total number of clicks.
The AdWords online interface provides full details to track visits coming from the Search Engine, empowering Advertisers to manage their campaigns ROI. On the other hand, Google today does not provide any information regarding the clicks coming from the Content Network. As a result, Advertisers have to pay for a large portion of their clicks, without knowing where they are coming from, how qualified they are, nor how fraudulent they can be.
"In a time where everybody talks about Click Fraud, we focus on Click Quality, which covers a much wider concern for online Advertisers," quotes Bernard Gallet, Adisem founder and President.
The Adisem "Click Quality Network" automatically detects suspicious sites and expose them to Advertisers, who can decide to black list them. As an effect, Adisem will automatically remove them from the campaign. The Adisem "Click Quality Network" offers the best combination to effectively qualify clicks from the Content Network: Automated detection of suspicious sites in one hand; Human touch to decide the appropriate behavior according to each business situation on the other hand.
Adisem "Click Quality Network" brings dramatic performance improvement to Content Network oriented campaigns with minimum management required. It typically reduces the number of non-qualified visits between 20 and 30 percent on Google AdWords campaigns. This translates to better performance for Advertisers and more efficiency in the campaigns management for SEM agencies.
"Thanks to Adisem, I could finally see the sites that were sending me fraudulent clicks and costing me thousands of dollars in wasted advertising. What a surprise to acknowledge how poorly qualified many of the content sites happened to be! It was quite easy to use Adisem to blacklist these black hats and I expect never to get a fraudulent click from them again," quotes Sam Perdue, CEO of Lensbabies, Portland, Oregon.
After more than two years of research, implementation and live tests, Adisem has proposed a new technology service that dynamically optimizes Google AdWords campaigns. Optimum pay-per-click market results are secured, relieving the fundamental details of day-to-day campaign management, resulting in a saving of time and money.
"Adisem merges the best of two worlds: Automated detection of suspicious content sites via behavioral data analysis and human intervention to eliminate them from your AdWords campaign," quotes Mark S. Levit, Principal at Partner & Levit, an integrated marketing agency in NYC.
The Adisem "Click Quality Network" service is proposed to AdWords Advertisers for a monthly flat fee starting at $24.95 for up to 5000 visits. Improvement can be measured after the first week. Each Advertiser can log-in and monitor in real-time its Content Network traffic thanks to a Web2.0/AJAX interactive Billboard.
Contact Bernard Gallet
###