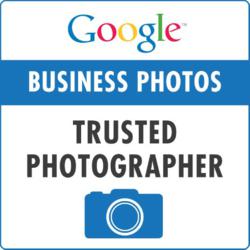 people will Google a business before they go visit the store, people are looking to find more about your business before they spend their time at your location. Not only are they reading reviews, now they can see your location before they even show up.
Atlanta, GA (PRWEB) May 21, 2013
Google recently launched a business photos program to help Atlanta businesses attract customers. Specially trained "Google Trusted Independent Photographers" at Trusted Photographers Atlanta provide 360-degree interactive panoramas of the interiors of businesses. The panoramas are seen on Google Search, Google Maps and Google Local+ pages. Businesses get higher visibility when consumers search on Google for a particular type of business in a geographic area, since the Local+ listings are found at the top of the search results page.
Businesses who want to attract more clients can contact Trusted Photographers Atlanta to schedule their Virtual Tour.
The only Google Trusted Independent Photographer in Atlanta with an award winning professional photographer on staff to shoot the Google 360 Tours is Trusted Photographers Atlanta and the photographer is Myles Rothacker.
Why Atlanta business should get a Google Business Photos Virtual Tour by Trusted Photographers Atlanta?
It's an opportunity to showcase the business to customers in Atlanta around the world. Google Business Photos technology with Trusted Photographer Atlanta's photographic skills will bring the Google Virtual Tour to life with a high-quality, 360-degree, interactive tour that people will enjoy viewing and sharing.
The virtual tour will be visible on Google Search results, Google Maps, and Google+ Local, to give customers a better sense of the layout, decor and ambience of the Atlanta business. Atlanta business owners can easily embed on the Google Business Photos virtual tour in their website and social media to attract even more potential customers.
Why is Google Business Photos important to Atlanta Small businesses?
Simply put, Atlanta small business with a virtual tour will attract more customers:
With a tour from Trusted Photographers Atlanta, Atlanta small businesses will have an Interactive and engaging experience for their clients
1.) Customers can take a panoramic virtual tour of business that get a virtual tour by Trusted Photographers Atlanta that provides a complete online walk-through of the small businesses location.
2.) Google Business Photos navigation and photography by Trusted Photographers Atlanta makes it easy and intuitive for customers to see the Atlanta small business before visiting.
3.) A Virtual tour by Trusted Photographers Atlanta using Google Business Photos platform is a great way to showcase the décor, ambiance, and the unique qualities of any business.
Atlanta small businesses can preview some of the recent tours completed by Trusted Photographers Atlanta by viewing their gallery of recently completed Google Business Photos 360º Virtual Tours.
To find out more about Google+ Business Photos Virtual Tours visit Trusted Photographers website at: http://trustedphotographersatlanta.com or call today at 404-445-0044.