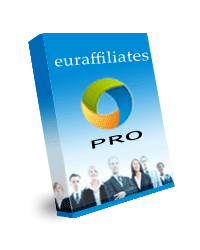 And the biggest risk of the source website is that Google may penalize the website if it links in the paid like way. Giving a link to another website means driving some visitors too. Why then a high traffic website would link to another website?
(PRWEB) May 30, 2012
Euraffiliates, the Next-G Affiliate Software vendor from UK has a constant effort to bring new tools to increase sales through referrals. The Natural Linking Tool is something that increases the Google back-links of the merchant site as well. See how.
Nobody can deny the fact that Google back-links has an important role in SEO and SEO sales. Google back-links are those external links that Google counts. Google counts only the quality links. A new question crops up. How does Google define the quality of a link?
There is a big debate on it. Google often changes its formula too. But all experts will agree on following prerequisites.
1. The source webpage must have high PR (Page Rank) and Traffic.
2. The link must not look like a paid link. It should be relevant and natural.
So, what an e-commerce merchant should do to increase back-links? He must somehow manage to get links from high traffic websites. The link should never look like a paid like link. An irrelevant, redirected and containing tracking parameters in the URL may be considered as a paid like link.
A paid like link does not carry SEO benefits for the merchant website. Not only that there is risk for the linker website too. Google may penalize the linker website at the extreme cases. Giving a link to another website means driving some visitors too.
Then a new question crops up. Why should a high traffic website link to the merchant website?
They will do it only when they have vested interest.
1. It is their business to link other websites. Example websites are forums, and blogs sites, directories etc.
But normally forum and blog links are always of no-follow type and do not help to increase Google back-links. Free directories hardly have traffic in their sites. It requires a lot of input to get a small output.
2. They get paid for placing a paid-not like link.
It works when the merchant get link from a high traffic related website. But it requires some upfront cost.
3. They get another link in exchange.
It is a common link increasing technique. But it has risks. Google may penalize the merchant site for giving a single bad link.
4. They get paid for referring a customer or receive a commission for sales by the customers who go to merchant site via the published links.
There is a greater chance that some of the high traffic websites will agree to place a link to make some extra revenue – if the proposal is placed carefully by the merchant.
The concept is simple. The 2nd website will register as an affiliate of the merchant. The merchant makes a revenue sharing deal with the affiliate. An affiliate publishes link(s) in his website to drive away some visitors interested in merchant products. The affiliate gets commission for the sales / lead generated through this route.
But a standard affiliate link is always of redirected type and contains some tracking parameters in the URL. This makes it paid like. It generates two new problems:
1. Google easily identifies it as an affiliate link. It may not penalize the affiliate website but will never consider the links as a back-link.
2. The visitors of the affiliate website can easily know about the affiliation. An image sensitive affiliate may deny to place such links.
Euraffiliates has solved the problem with its Natural Linking Tool. A merchant can setup an in-house affiliate program by installing Euraffiliates Affiliate Software (http://www.euraffiliates.com/download.php ) and let its affiliates link to any webpage just naturally, with no redirection and no extra tracking parameters in the URL. If a merchant can manage 50 quality affiliations the number of back-links will soon shoot up. More information at http://www.euraffiliates.com/tools/natural-links.html
And the same thing will happen to sales.
Have a question? Contact Lutfal Hoque, Affiliate Software Specialist at http://www.euraffiliates.com/contact-us.php