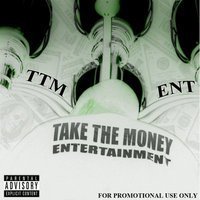 I'm Definitely looking forward to being able to edit our website on my phone with Flash.
Fairfax, VA (PRWEB) May 21, 2010
How Google is helping our businesses grow
TTM LLC, an entertainment company located in Fairfax, Virginia, has recently joined with V's Up entertainment, an independent label to provide products and services globally. TTM is able to accomplish this collaboration as well as others with the help of Google Apps and the Android Mobile Operating System.
Google Docs
TTM possesses great deal of material including over a thousand pieces of digital media. This media ranges from excel spreadsheets about expenses, to recorded commercials saved as mp3's. There are several cloud services you could upload these files to. They chose Google Docs because it allowed sharing and collaboration on this media in real time.
Manymoon
Project management for TTM's recent ventures have also been tasked, in part, to Google. Manymoon is a cloud based Project Management website that has GDocs and Gmail integration. The ability to attach digital media to meeting requests, and still be able to update that material as the meeting occurs, provides an incredible opportunity for customer feedback and involvement. Since V's Up entertainment was already using both Google Docs and Manymoon the integration of the correct departments and their personnel was nearly seamless.
Android
The entertainment industry requires people who don't mind being on the move. Android phones follow the Owner of TTM and Co-Owner of V's Up everywhere they go. The ability to sync their Gmail, Gdocs, and Google Calendar means their business goes with them. Improved mobile browsers and Flash support is even allowing them to edit some of their products in a mobile environment. Obi Onyeador the marketing manager for TTM is quoted as saying, "I'm Definitely looking forward to being able to edit our website on my phone with Flash."
TTM LLC employees are eagerly searching for further ways to enhance their daily lives through Google Apps and Android. With Google I/O starting today, they probably won't have long to wait.
Sources: TTMENT.com facebook.com/ttmllc facebook.com/vsupmusic Youtube
# # #