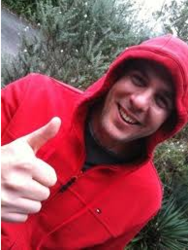 Google+ is capitalizing on Facebook's limitation and turning it into one of their strongest selling points yet
Sydney, Australia (PRWEB) July 01, 2011
It is official. Google has launched Google+ in its latest attempt to topple social networking giant, Facebook. Its previous projects called Google Wave and Google Buzz were two of the internet search provider's unsuccessful efforts in social networking - mistakes they are hoping to rectify in Google+. While the concept is based on many of the popular Facebook features, Google+ has some brand new features of its own, which the development team hopes to be compelling enough to win FB loyalists over. Aussie internet marketer, James Schramko, talks about his first experience with the platform:
"It certainly is quite interesting, though I've been at it for only a short time, there's still much to explore. One major advantage so far is the fact that it is way easier choose who I want to share information with, which basically solves the problem on Facebook where everyone on your friend list sees everything you post, whether they like it or not. Google is really good at sorting information on the web, and it shows."
Google+ allows the user to select people on their existing e-mail list and organize them in what Google refers to as "Circles" which will determine what type of information they will receive in the "Stream". This is similar to Facebook Wall where people on someone's friend list get status updates. Google's version however is far more targeted, capitalizing on Facebook's limitation and turning it into one of their strongest selling points yet, says Schramko.
Another cool and unique feature, according to James, is the connectivity of Google+. He explains further:
"My team and I stay in touch through Skype and e-mails, and often we have meetings using GoToMeeting. Now, Google+ combines e-mail contacts, chat, video conferencing, Youtube, pictures etc... They just mashed them together in one social scene. They refer to conferencing as Hangouts. Conferencing software developers have something new to worry about."
There's still a lot to discover about Google+ says Schramko, who was impressed by the overall experience so far.
"It looks promising. There's another feature called Sparks which looks like an advertising / data profiling / content platform though I haven't really had time to study it in detail, yet. It's the end of day one, and so far everything is looking good. I'm sure there'll be more features soon and I look forward to the reaction from Facebook. Whether Google+ will turn Facebook into another MySpace remains to be seen." -James Schramko
For additional information visit James Schramko's Internet Marketing Blog at http://www.InternetMarketingSpeed.com.
About Internet Marketing Speed
James' Schramko's internet marketing blog which covers a wide range of topics about modern online marketing strategies. Updated on a regular basis, James often enjoys interaction with many of his followers around the globe.
About James Schramko
Former General Manager of a Mercedes-Benz dealership in Sydney, Australia, Schramko started SuperfastBusiness 6 years ago. James has since become one of the most sought-after Internet Marketing Coaches in the world. Author of the tremendously successful Traffic Grab as well as the FastWebFormula live event series, James provides search engine optimization services to hundreds of clients around the world.