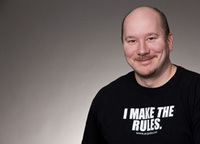 For agencies considering PPC management software, Acquisio SEARCH should be at the top of your list. And now that it's part of the Preferred AdWords API Pricing program, choosing Acquisio SEARCH is a no-brainer
Montreal, Canada (PRWEB) July 23, 2010
Agencies looking for a way to cut costs associated with their clients' pay-per-click (PPC) advertising are applauding Google's most recent addition to its Preferred AdWords API Pricing program. Pay-per-click management software creator Acquisio announced today that it has accepted Google's invitation to join the Preferred Pricing program. Preferred pricing allows Acquisio's clients to receive free use of the AdWords API based on the amount of AdWords spend they manage.
"Any time we can reduce our costs while maintaining a high level of service, it's a winning situation," noted Martin Perron, co-founder of Bloom Search Marketing. "Acquisio's participation in the Preferred AdWords API Pricing program shows that they're focused on providing agencies with the most cost-effective bid management solution available. And being included in the program means that Acquisio SEARCH has received Google's stamp of approval—not the easiest feat to accomplish."
"For agencies considering PPC management software, Acquisio SEARCH should be at the top of your list. And now that it's part of the Preferred AdWords API Pricing program, choosing Acquisio SEARCH is a no-brainer," Perron concluded.
Participation in the Pricing program will allow Acquisio SEARCH customers to receive free use of the AdWords API based on the amount of AdWords spend they manage, which will increase their return on investment while simultaneously reducing the overall cost of their paid search activities. Acquisio was accepted into the Preferred AdWords API Pricing program after Google reviewed the Acquisio SEARCH product and found that it met or surpassed a stringent set of more than 60 required functionality criteria.
The announcement follows on the heels of Acquisio's recent announcement of full integration with Google Analytics, the world's most popular web analytics program. "Agencies are always searching for ways to work smarter, and for areas in which they can help their clients gain competitive advantage," said Marc Poirier, co-founder and CMO of Acquisio. "Our integration with Google Analytics means that agencies can have a much clearer picture of how their clients' AdWords campaigns are faring, and our participation in the Preferred AdWords API Pricing program means that they can maintain or even increase their ad spend, all while saving money on their paid search management."
ABOUT ACQUISIO
Acquisio is the world's leading developer of performance marketing solutions for agencies. Its flagship product, Acquisio SEARCH, helps marketers manage, optimize and automate all their paid search activities across all search engines. The platform also automates the production of slick and engaging client-ready reports, saving agencies significant amounts of time on their reporting activities each month. Other solutions include Acquisio Managed Services.
With more than $500MM in ad spend under its management, Acquisio SEARCH is the ad management solution preferred by advertising and marketing agencies. Acquisio's suite of solutions empowers over 300 interactive agencies around the world—including Bruce Clay, Yellow Pages Group, SEO Inc., aimClear, Page Zero, Find Me Faster, Leverage Marketing, and TravelClick—helping them increase productivity, efficiency and ROI.
The company is based in Montreal, Quebec with satellite offices in Seattle, Toronto, and Paris. For more information, visit http://www.acquisio.com.
###