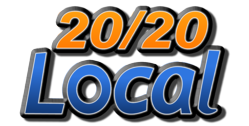 2020 Local is an exciting company creating a buzz. Founded by experienced entrepreneurs, they are aggressively seeking people & business partners help small businesses connect with customers at the exact time they make purchase decisions.
Philadelphia, PA (PRWEB) December 31, 2011
With unemployment near 9%, much higher for many population segments, 2020 Local CEO Brian McAdam's announced they have decided it is a great time to expand its sales force. The good news for individuals who are unemployed, or under-employed, is that opportunity exists for anyone to make their own job or business out of their life's passion and help local businesses at the same time. A prime example of a company helping people make their own job is 2020 Local. This exciting company is creating a buzz since it was founded by experienced entrepreneurs who are aggressively seeking people and business partners to help small businesses connect with their customers at the exact time they make purchase decisions.
Technology has changed the business world forever and these advancements have impacted small businesses in a profound way. While large companies have advertising agencies and internal resources to keep up with changing times, many small business owners are forced to work long days due to staff cuts as they struggle to keep their businesses profitable. For decades, small business owners relied on print yellow pages for customers. According to a 2010 Comscore Study, all age groups use online business directories as their first source to find a particular business or product. Even "boomers" are rapidly becoming more tech savvy than ever. The best example of this type of business directory is called Google Places, which is the "map" that often shows up when people search for local business services. For demonstration purposes, this link for Phoenix Web Design shows an example of a Google Places profile. Presently, Google has set up 50 million business profiles for all small businesses across the country with only 16% of them claimed by the actual small business owners. The significantly under-developed claiming of profiles creates the opportunity for people to make their own job by providing the know-how and ongoing management of the ever changing landscape of the search tools available on the internet. Additionally, many of the business listings have incorrect data which makes verifying account ownership vital.
The power of consumer smartphones to immediately research small business services, "tap" phone numbers to immediately call businesses, and then use their smartphones to get directions to the business of their choice. To illustrate, someone locks themselves out of their home. Will they figure out how to break into their home to use their print yellow pages or will they search for a locksmith on their phone, read reviews, and call the best option for them on their cell phone? Similarly, people celebrating New Year's Eve are very unlikely to ask someone for the print yellow pages to call for a cab; they use their smartphones to search and call the various cab companies to find the first available service. The fact is that most people use their smartphones for local business solutions while most small businesses have not made the transition out of dated marketing methods to match current customer behavior. This small business owner knowledge gap means opportunity for people looking for significant income because most businesses will be able to see nearly immediate sales and profit increases once they make the transition to modern marketing methods. This is an opportunity for anyone to make a high paying job for themselves in 2012 by providing these services to local businesses.
Another critical technology change impacting small business is reputation management. Most small business owners have used the sales objection that they rely on word of mouth advertising for their marketing. Today, any small business can actually manage their word of mouth advertising which turns a formerly powerful sales objection into a compelling reason for small businesses to buy services from the reputation management companies like 2020 Local. As you might have noticed on the Google Places profile above, customers can and do leave reviews about businesses. FaceBook, Twitter, and other social media sites are prime examples of how today's word of mouth advertising happens. A small business properly using current reputation management techniques will be able to retain their existing customers will making their businesses attractive to customer searching for a business solution at the exact moment they are deciding on their purchase. Word of mouth is rapidly becoming "Facts by Phone."
2020 Local is an excellent example of a company helping people create their own jobs while providing small businesses contemporary marketing services which can and will increase sales. An added benefit is people can create their own job by focusing on their passions and small businesses they love. For instance, if you love food, it would make sense to focus on helping restaurants better connect with their customers. Similarly, if you love pets, it would be exciting to spend your time helping veterinarians and pet stores increase their sales. The flexible nature of how 2020 Local operates means people can target pet stores in your local town or target them in cities across the country. 2020 Local does the hard, tedious work of helping businesses replace their print yellow pages with techniques which more effectively connect with how customers search for business solutions today through people and business partners across the country. Additionally, 2020 Local provides individuals a business website, phone number, business cards, sales materials, training, sales management system, and much more to make sure people have all the tools they need to be successful. Please view these details: 2020 Local Details
It is easy to see why 2020 Local is attracting "New Entrepreneurs" across the country that have an interest in making their own job when they are unemployed or under-employed. Small businesses have two choices today as they can either adapt to the new ways their customers interact with businesses or eventually close their doors.
2020 Local, while the strongest option to help people create their own jobs is just one of several different ways people can overcome high unemployment rates to make a good living where opportunities exist. Many prospects exist within legal businesses, photography, pet training, chiropractors, lawn service, locksmiths and more. The list of types of businesses is endless and the opportunity to build your own business by filling this need is there if people take a look at the ways technology has changed the world forever.
If you are a reporter who would like more information on small businesses that are creating job opportunities in a difficult economy, please contact Rob Schmidt at (480) 256-2254 for interviews. Additionally, if you are an individual looking to create a job or a potential business partner looking to help small businesses succeed in this difficult economy, please use the same contact name and phone number.