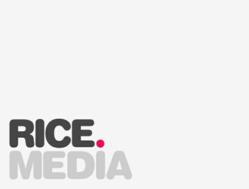 "Great content is the key to online success."
(PRWEB UK) 23 May 2013
Matt Cutts, Head of the Google Webspam team, recently released another video discussing how search engine optimisation (SEO) will change. This latest algorithm announcement has had website owners quivering in anticipation and finally, last night, Penguin 2.0 went live.
Google's spontaneous algorithm's have caused controversy in the past, with the arrival of Panda and Penguin in 2012 targeting black hat SEO techniques and banishing companies who have benefited from this practice from high rank positions.
Ricemedia who are a leading Birmingham SEO agency share their thoughts on how they believe these changes will truly effect search engine optimisation.
Emily Felix-Davies, Head of SEO, says: "The Google updates are aimed to benefit users, encouraging great content that people want to link to. This is now the key to success online."
"Agencies need to be ahead of the game as SEO is a constant changing landscape. With Panda we saw the importance of unique content and Penguin changed the way we viewed links and the importance of quality over quantity. This latest update is a combination of both great content and quality links."
Despite Cutts' warning that Penguin 2.0 was to be expected 'in the next few months', nobody had predicted the hit would arrive so soon. After the introduction of Penguin 1.0 in April 2012, the assumption was the algorithm's attack could not progress any further as major companies were already penalised. Google handles around 100 Billion searches every month. After the first Penguin update around 3.1% of all English language searches were hit and now, after last night's Penguin update 2.3% of searches have been further affected.
Emily Felix-Davies says: "It's not enough to know that you have lost traffic - you need to be an expert on exactly which traffic you lost so you need to delve deep into Google Analytics."
Ricemedia are recommending that all webmasters assess any irrelevant and potentially spammy links in the site's backlink profile and take swift action. Google's own back-link tool, the Disavow, can be found in Webmaster Tools and there are many other, both free and paid, link analysing and cleaning software that can assist this arduous, but crucial task.
When the Disavow tool was first introduced, web site owners were advised to use it sparingly and as a last resort. However, after Cutts' Penguin attack, Ricemedia believe that it's absolutely essential to be brutal with your backlink clear up. If you have any links on what may be deemed as spammy sites i.e. unrelated or low domain authority sites, these should be disavowed, sparing only those that are there for conversions, are relevant and on authoritative sites.
The Google storm is not yet over as Cutts' video also highlighted how Google is clamping down on paid advertising, which is a technique utilised by many SEO's to quickly gain favour in the Google rankings by creating a high number of unnatural backlinks. Just think back to the penalties faced by Interflora in February who, as a consequence of paid links and advertorial features, stopped ranking even for their own brand name. With this in mind, Ricemedia are warning others not to fall into the same trap: if a link seems too good to be true, it probably is.
The company believe there are many things that can be done to ensure a site withstands the next generation of Penguin, Panda or any other ominous animal update. One word stands out above the rest though: content. It's crucial to ensure sites have fresh and unique content that readers are keen to share. Leading agencies will play by the rules, encourage fresh content and quality linking and above all strive to make Google happy and as you know, when Google's happy, we're all happy.
For more information about the services offered by Ricemedia, please contact the studio on 0845 094 3770.
-ENDS-
About Ricemedia
Based in Birmingham, Ricemedia are a digital production house specialising in SEO, Web Design and App creation. Ricemedia believe in balancing functionality with appealing aesthetic and strong SEO, to give user's the best experience and the site the high levels of traffic it deserves.
Clients of Ricemedia include: Superdry, Co-op Motors, ATS Euromaster, Aston University and Diamond Heaven.
For more information about Ricemedia and the services offered, please contact the studio on 0845 094 3770.