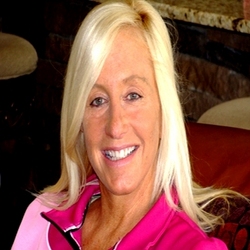 It is the goal of Desert Oasis Recovery for each our clients to begin and maintain a healthy lifestyle. However it is also very important for the client to figure out what their
Albuquerque, N.M. (Vocus) July 12, 2009
Desert Oasis Recovery, an Albuquerque, New Mexico based drug and alcohol treatment center, one of only two privately run centers in the State of New Mexico, today announces the implementation of the Gorski-Model Relapse Prevention Program.
Terence T. Gorski is one of the nation's leading authorities on drug and alcohol recovery and relapse prevention. Desert Oasis Recovery completed a very thorough investigation on which relapse prevention program to use for their clients relapse prevention needs before determining that the very best recovery and relapse prevention program in the field of drug and alcohol addiction recovery is the one developed by Terence T. Gorski.
States Tami Pacheco, Executive Director of Desert Oasis Recovery, "It is the goal of Desert Oasis Recovery for each our clients to begin and maintain a healthy lifestyle. However it is also very important for the client to figure out what their "triggers" are for relapse. By using relapse prevention therapy we hone in on each client's stage of recovery and then establish a plan to identify the warning signs of relapse included with a recovery plan to stay on the their path to sobriety. When our clients complete our program they leave equipped with an exit-strategy recovery plan that will is their guide to continued success and sobriety. One of the most overlooked components of recovery is the exit strategy. At Desert Oasis, we provide a comprehensive plan that is in place before the client leaves. Our plan includes having set firmly in place a network of sober individuals along with focus on health lifestyles and continued aftercare. The plan our clients leave with enables them to lead a sobriety-centered lifestyle connected within the context of a continued recovery fellowship."
The Gorski-Model Relapse Prevention Program gives recovering addicts the tools to maintain their sobriety after they complete their addiction recovery program. Gorski-Model is a strategy that empowers recovering addicts to maintain control over their lives, and helps them, via a set plan, to continue on the path of sobriety.
About Desert Oasis Recovery
Desert Oasis Recovery is a New Mexico In-patient, and out-patient alcohol, drug, and gambling treatment center. Our staff is made up of people who genuinely care and take extreme pride in providing the best help for chemical dependency, alcohol addiction, and other addictions such as gambling.
Contact Information
Desert Oasis Recovery
Executive Director – Tami Pacheco
http://www.desertoasisrecovery.com
Business | (505) 867-0214
###