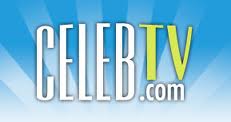 Our video content aligns perfectly with the OMFGGossip editorial coverage, so it's a natural fit.
Fort Lee, NJ (PRWEB) January 15, 2013
Marble Media LLC's online blog, OMFGGossip.com, announced today that it has partnered with CelebTV, a leading provider of high-quality entertainment video.
This new relationship brings CelebTV's original programming – breaking celebrity news, fashion and style, body and diet, couples, babies, movies and television news – to OMFGGossip.com's loyal female audience. Visitors can access the content in a new video section promoted on the home page.
"We are thrilled to partner with OMFGGossip," said Shannon Dan, General Manager of CelebTV. "Our video content aligns perfectly with their editorial coverage, so it's a natural fit."
CelebTV content will initially be available on OMFGGossip.com, but Marble Media will consider distributing the CelebTV video player to other relevant entertainment blogs under its umbrella.
About CelebTV
Founded in 2007, CelebTV has generated more than 1.5 billion video views to date across premium video and entertainment destinations, including Blinkx, Hulu, Synacor, The CW's Digital Studio, YouTube and Xfinity. Hosted by Kelli Zink, CelebTV has won numerous Telly Awards, a Webby and a NATPE Mobile Award. Visit http://www.celebtv.com, "Like" CelebTV on Facebook or follow on Twitter.
About OMFGGossip.com
OMFG Gossip is a part of Marble Media LLC's conglomerate of content-rich information distribution blogs offering tips, advice, encouragement and gossip on everything from fashion to health, marriage to tech consumer news and much more. For more information, visit the OMFGGossip.com website or Email info(at)OMFGGossip(dot)com.
About Marble Media LLC
Marble Media LLC is a creator of high-quality, content-rich blog sites that provide expansive coverage of relevant information to readers who make up a wide range of demographics. The Marble Media LLC team of expert writers covers a wide range of specialties including travel, food, health, fitness, social media, marriage, parenting, technology, weight loss, fashion and much more. For more information on Marble Media LLC's offerings and advertising opportunities, visit the MarbleMediaLLC.com website, or Email sales(at)marblemedia(dot)com.
# # #