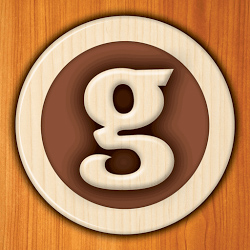 New York, New York (PRWEB) June 18, 2013
A New York City staple for over forty years, Gothic Cabinet Craft (http://www.gothiccabinetcraft.com/), is happy to announce the opening of its two newest locations in Brooklyn and in Riverhead, Long Island. The New York City based furniture company specializes in real wood furniture that is available for purchase unfinished or in a choice of colors and finishes. In addition to providing a wide selection of furniture in-store, Gothic Cabinet Craft also offers custom furniture design. Although manufactured locally in New York, Gothic Cabinet ships anywhere in the United States.
The new Brooklyn furniture store is actually Gothic's second location on Flatbush Avenue. The newest Brooklyn store is located at 2494 Flatbush Ave, and is situated across from the Kings Plaza Shopping Center in the Marine Park/Mill Basin section of Brooklyn. The Flatbush location is the Brooklyn flagship store and is one of the biggest stores that Gothic Cabinet Craft has. The store's proximity to the Belt Parkway makes furniture shopping convenient for all of lower Brooklyn.
The new Riverhead furniture store marks Gothic Cabinet Craft's 6th location on Long Island. The Riverhead store is located at 1076 Old Country Rd and is ideal for Gothic customers who have vacation homes out on Long Island. Both locations are custom design centers that allow customers to bring in a design or explain their specific needs. The design experts at Gothic will then work with the customer to design a solution that fit their needs, style, and budget.
Opening two new stores in a slow economic climate isn't the easiest thing to do. According to Aristidis Zaharopoulos, President of Gothic Cabinet Craft "It has been a difficult 5 years, but Gothic has not given up on manufacturing in New York City. Unlike other furniture makers, we have not left the United States for less expensive sourcing alternatives. We prefer to remain true to our identity as a local manufacturer." Since its founding, Gothic Cabinet Craft has always built its furniture locally in New York City, and is committed to serving the Greater New York City Area. Zaharopoulos adds that "The two new locations solidify Gothic's place as the premier manufacturer of unfinished, real wood furniture on the East Coast."
About Gothic Cabinet Craft
As one of the only furniture companies to provide a lifetime warranty, Gothic Cabinet Craft (1-877-446-8442) is a family owned and operated business that manufactures affordable real wood furniture for every room in the house. Started in 1969 by a Greek immigrant who was determined to make his own American dream a reality, Gothic is now the largest manufacturer of unfinished furniture on the East Coast and ships orders across the entire United States. Our furniture provides an ideal storage solution for urban homes with limited floor space and our custom designed furniture are crafted with simple, clean lines to fit effortlessly into your home.