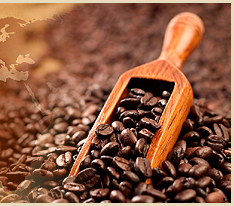 Allentown, NJ (PRWEB) September 22, 2010
American Consumers throw away millions of hard to recycle paper cups daily as they drink gourmet coffee from local coffee shops each day. The Seattle Times recently reported that nationwide, Starbucks shops alone go through 3 billion paper coffee cups a year and another billion plastic cups.
There is a serious effort underway to encourage recycling those billions of containers to avoid dumping them in landfills. But consumers could cut the waste by brewing their own gourmet coffee at home and carrying their morning cup of java in reusable travel mugs. Online coffee retailer Tastes of the World suggests brewing fresh made gourmet coffee at home before the morning commute, then using thermal mugs to carry the daily morning cup of Joe.
A thermos of home brew, made from fresh ground whole bean coffee can be a real treat during the morning coffee break. Carrying that gourmet coffee to work in reusable containers can also help reduce the waste and litter of discarded paper cups, which have proven hard to recycle. Recycling requires that the public participate fully before recycling can work effectively.
Assuming easy access to recycling containers and massive public education to encourage people to use them instead of trash cans - this waste can be dramatically reduced. A short video from the Seattle Times features community education director, Rita Smith from Waste Management, Inc., discussing the long process of how paper cups are recycled, but in the end, encourages everyone to reduce the use of disposable cups first.
http://www.tastesoftheworld.net/blog/recycle-paper-cups/
The Boston Globe recently covered the efforts of coffee retailers Starbucks and Dunkin' Donuts joining forces to come up with a recyclable cup solution to reduce the use of disposable cups. The story mentions that coffee competitors joined with cup makers earlier this year on Earth Day at an MIT "cup summit" to look for industry-wide solutions. Again, the best suggestion appeared to be reducing use by encouraging consumers to bring their own durable mugs.
Coffee carried in durable, washable cups can save two or more paper cups per day if coffee lovers use that travel mug for a second cup during the afternoon. Buying coffee refills in your own cup is often cheaper as well as more environmentally responsible, because coffee shops often charge as much as 20 cents less for the same coffee if the customer provides the cup.
To keep paper cups out of landfills and encouraging everyone to brew at home, then carry their coffee in thermal mugs and use them for refills in the afternoon - Tastes of the World Gourmet Coffee online is offering free shipping for online purchases until next week, September 27, 2010.
About Tastes of The World:
Tastes of The World coffee company focuses on specialty gourmet coffees which are not readily available in the United States. World class gourmet coffee, first class customer service and our no risk guarantee provides you with the ultimate gourmet coffee experience in the comfort of your own home. The best the world has to offer to your door... on your terms. International coffees like Puerto Rican Alto Grande and exotic Kopi Luwak to and Jamaican gourmet coffee are available at http://TastesOfTheWorld.net.
###