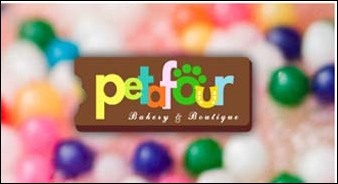 We will continue our commitment to creating premium, all-natural gourmet treats and fine products for pets and people alike
Cumming, GA (PRWEB) November 30, 2006
Pet owners can now treat their "four-legged friends" to exclusive gourmet treats and luxurious spa products with the launch of Petafour Bakery and Boutique. The company offers delectable treats, delightful spa products and a wide array of gifts, accessories and jewelry for horses, dogs and pot-bellied pigs along with their faithful owners.
"We at Petafour Bakery & Boutique are committed to baking the finest home-made, all natural gourmet treats for all of your 'best friends,'" said Kim Domenicone co-founder of Petafour Bakery and Boutique. "In addition, we design and carry unique jewelry, gifts and accessories for their human companions."
Petafour Bakery and Boutique's exclusive fine lines of luxurious spa products for pets and their human companions promises that everyone will look, smell and feel like royalty. Pet owners can pamper their pets with all-natural spa products and extravagant accessories, while knowing their purchases will go to helping abused and neglected animals.
The company donates products to like-minded charities and helps to raise money at fundraising events. "We will continue our commitment to creating premium, all-natural gourmet treats and fine products for pets and people alike," said Domenicone, "all the while helping prevent animal cruelty and suffering while aiding health care research and giving a voice to these majestic animals that can not speak for themselves."
About Petafour Bakery
Petafour Bakery and Boutique was formed with the thought of spoiling your four-legged friends, while assisting the wonderful people and organizations that rescue abused and neglected animals and provide health care and constant research for animal care. For more information about the company or its fine line of luxurious spa products and gourmet treats, please contact:
Kim Domenicone
404-771-0655 or 678-965-4757
###