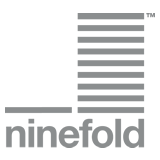 We're proud to be recognised as an official supplier to Government as it highlights the focus and direction toward cloud
Sydney, NSW (PRWEB) June 26, 2013
Ninefold®, the cloud computing company, today announces inclusion by the Federal Government on the Data-Centre-as-a-Service Multi-User List (DCaaS MUL) as a certified supplier of cloud and cloud-like services to Government.
The Department of Finance DCaaS procurement model provides Agencies with a real opportunity to get started with public cloud without the need for lengthy tender processes. This helps Agencies to provide services to the public quickly and easily. Contracts through the DCaaS MUL are limited to $80,000 (inc. GST) with terms up to 12 months.
The new National Cloud Strategy mandate means that all Agencies now have a real need to consider the procurement of low risk, flexible public cloud services to address their public facing website needs, their ICT project needs, and their development & testing needs.
This announcement now means both Federal and local governments can easily procure Ninefold's Australian-hosted, scalable, self-service, pay-per-use cloud computing, with the comfort of local multi-channel 24x7 support.
Peter James, Chairman and Co-Founder, said, "We're proud to be recognised as an official supplier to Government as it highlights the focus and direction toward cloud, together with confidence in the cloud's ability to deliver to the security needs for unclassified public data and hosting."
While DCaaS is optional for all Commonwealth Agencies, the latest Cloud Strategy Mandate clearly challenges Agencies to consider cloud computing as the default option.
Ninefold offers high performance, low latency, cloud virtual servers and storage and is aligned to open standards for cloud, leveraging Apache Cloudstack as the API interface.
About Ninefold®
Ninefold is a public cloud provider with Australian and U.S. Availability Zones, free 24/7 local support, self service flexibility and low latency. This allows you to provision virtual machines and cloud storage quickly – scaling up and down when needed – and only paying for the resources you use.
Sign up in seconds. Start using in minutes. Benefit for years.
@ninefold
Ninefold® is a Registered Trademark.
For more information, please contact:
Jo Balfour
Progressiva Public Relations
Tel: +61 405 542 018