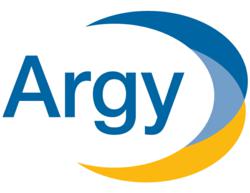 Thank you for making this brain quest available to the public.
McLean, Virginia (PRWEB) February 20, 2012
Argy, Wiltse & Robinson, P.C. (Argy) is proud to continue hosting the successful Quarterly Regulatory Update Series. The sessions are designed to educate government contractors on pertinent and timely issues affecting their business.
The breakfast seminar series began in 2010 and has been well received by the Government Contracting community. Over the last two years, attendance has nearly doubled, causing a change in venue from the original location to the Ritz-Carlton in Tysons Corner, VA. Attendees view the event as a value-add to Argy's already comprehensive service offering.
At the most recent update on February 16th, one attendee commented, "Thank you for making this brain quest available to the public" and another attendee gave the following description of the event, "very informative, great location, and high quality program."
The February 16th Regulatory Update reflected the continued interest and attendance growth, with nearly 100 people attending the event at the Ritz-Carlton. To broaden the scope of the program, Argy teamed with Arnold & Porter, LLP who presented their perspective on recent and relevant case law.
Please stay tuned to http://www.argy.com for more information and to register for the next Regulatory Update, scheduled for 2nd Quarter, 2012.
###