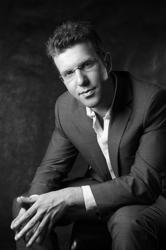 It is unfair, even heartless, in these challenging economic times, to ask taxpayers to keep financing public sector works that are not adding productivity to our capacity
Melbourne, Australia (PRWEB) November 13, 2012
New revelations in Sydney's Daily Telegraph about the lack of accountability and transparency of state-owned energy companies, have prompted Electricity Wizard CEO, Alan Belkin to renew his call for deregulation of electricity infrastructure works.
Mr Belkin, a long-time advocate of opening up the delivery of poles, wires and substations to private industry, believes these new examples of inappropriate use of taxpayer funds should make government leaders sit up and take notice.
"It appears that as more information is being collected on exactly how funds are being spent on public infrastructure works, the more we are beginning to appreciate what happens when government bureaucracies with fat budgets spend money - not efficiently" said Mr Belkin.
"Without any competition or corporate accountability, beaches of national electricity guidelines, and subsequent cost blowouts, result in higher network charges to consumers" continued Mr Belkin. We've just found that one state-owned energy company spent $40 million of taxpayers money on infrastructure that is not even hooked up to the grid."
While this may seem to be a temporary problem, a hiccup in project timing, Mr Belkin says it is far more concerning.
"A report prepared for the Australian Energy Market Commission cited this example as just one of the $1 billion overspent on the Sydney power distribution network in the period 2005-2009" he said. "The report revealed that the substation would not even be required for another 10 years."
Mr Belkin has called for deregulation of electricity infrastructure work, or, at the very least, strong and transparent oversight from regulators.
"It is unfair, even heartless, in these challenging economic times, to ask taxpayers to keep financing public sector works that are not adding productivity to our capacity" he said. "At Electricity Wizard we are pulling out all stops to get better electricity prices for Australians by offering a genuine price comparison service. But it is up to the State and Federal Governments to make the big decisions that will bring down the cost of electricity supply."
Electricity price comparisons for Australians can be made at ElectricityWizard.com.au
About Electricity Wizard
Electricity Wizard's mission is to provide an easy way to find a better deal in your area. Its free electricity price comparison service has been used by over 50,000 Australians to compare rates and plans, and get a deal that best meets their needs.
The Australian gas and electricity market is one of the most competitive in the world - with dozens of companies, making it extremely difficult to know if you're choosing the right plan for you.
When consumers contact Electricity Wizard, one of their friendly Australian staff will assess their current rates and plan, and recommend better options for their home or business from their range of preferred partners.
Best of all, the service is completely free. To find a better deal on your energy bills, in minutes, visit electricitywizard.com.au