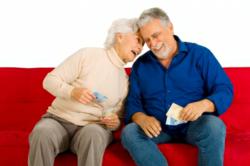 According to market research, the average stock market return for an investor is currently 8 percent annually.
San Francisco, California (PRWEB) January 08, 2013
Real estate is a complex investing field that some people enter and perform well in due in part to training received. A new government secured real estate investing course is now open for enrollment online at http://www.tedthomas.com/step2. Ted Thomas has authored this new course to help beginners and advanced investors learn the strategies that are popular in 2013 that includes government backed investments.
Purchasing a property can be a simple or complex a person makes the process. The traditional route has usually included using a realtor, mortgage company or private investment firm to help with the financing. While this method is still in use, those that invest to hold or resell real estate could explore different strategies that do not require a large purchase price.
Part of the new information that is included in the course includes how to purchase discounted property using more than one method that top property professionals use.
According to market research, the average stock market return for an investor is currently 8 percent annually. These rates can go up or down depending on market fluctuations or other activities. Those investing in real estate for short or long duration often try to achieve the highest returns possible. One of educational methods that are taught in the new course includes using the tax code to purchase a property deed.
"Every state has its own rate of interest paid to investors who purchase mortgage-free property," said Ted Thomas inside of his new course. "Those that know where and how to receive the maximum rate could increase the amount of interest earned on a transaction," added Ted.
Men and women that do not attend in-person live events that are taught by Ted now have the ability to learn the same information through the new online training. The goal of this training is to help educate investors about brand new strategies and provide updated information about the ways that government secured property can be used.
About Ted Thomas
Ted Thomas is one of the most respected and helpful educators in the U.S. regarding the topics of tax deed and tax certificate investing. This expert is a top speaker at real estate industry conferences and live events to help men and women maximize investments. As an educator, Ted has written over 30 books on various strategies that are used to build personal wealth in the property sector. Ted Thomas now educates men and women online from his official website to provide an online resource for those that do not attend in-person live events or coaching programs offline.