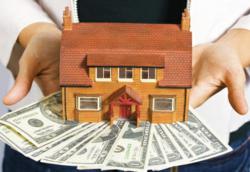 Each of the 3100+ counties in the United States have tax lien certificate auctions on a regular basis.
Detroit, Michigan (PRWEB) December 06, 2012
Ted Thomas is a leading authority for tax lien certificate investing and has launched a new course from his website. The new government tax lien certificates course is now open for enrollments. Those interested in enrolling can get started online at http://www.tedthomas.com.
Average people, real estate investors and stock market investors can gain immediate access to this course online to learn how to buy these government certificates to earn returns that are guaranteed of up to 36 percent each year,
Tax certificates are one of the only guaranteed securities that investors can use to earn a return on investment without risk. Each of the 3100+ counties in the United States has tax lien certificate auctions on a regular basis to allow investors the chance to make a purchase.
According to Ted Thomas in his course, learning the steps of buying the right way can help someone expedite the purchase of these certificates. These government backed investments are one way that someone can own mortgage-free real estate without the traditional risks involved.
Along with the government tax liens certificates courses Ted Thomas teaches, a topic known as tax deed sales is growing in popularity. This information is included with portions of the new training offered to instruct an investor how to buy a home for pennies on the dollar.
The concept of tax deed investing is one of the secrets used by real estate moguls to purchase properties at large discounts. An investor that purchases a tax deed could wind up owning a property just by paying the back taxes that are owed. TedThomas.com is now one of the authorities on the subject of tax deed sales online.
Investors that are interested in learning how to buy a government tax lien certificate or tax deed certificate can access additional training courses now offered online. This training is offered through study guides and at-home DVD training at this link http://www.tedthomas.com/products.
About Ted Thomas
Over 20 years of teaching thousands of men and women in the U.S. and foreign countries has helped Ted Thomas become one of the leading authorities for tax lien certificate investing. Ted has personally built his own wealth using the same strategies that are revealed to students that sign up for his training programs. As a trainer and educator, Ted Thomas frequently teaches his strategies at top real estate conferences and seminars in the U.S. As an investor, Ted has visited almost all 50 states to find and buy properties for large discounts.