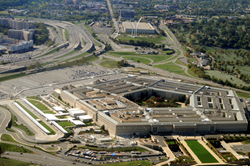 Orlando, FL (PRWEB) May 20, 2013
After much anticipation the Department of Defense (DoD) has finally released their much awaited web-service that will help refine and broaden procurement efficiency. The main objective for this new web interface is to allow provisions and clauses to DoD procurement documents. CLS is designed to increase communication between case managers and practitioners to improve organization between each department. Thus helping small businesses in government contracting better meet DoD procurement needs under this new system. Small businesses must be registered in the main procurement database called System for Award Management (SAM) in order to be eligible for government contracts and set-asides. US Federal Contractor Registration is the word's largest third party registration firm that connects contractors with DoD procurement officers in order to win these available contracts. Thanks to the new CLS, contractors will now understand the policies and requirements involved in DoD government contracts up for bid.
Even though the news is out on the Clause Logic Service (CLS) it does not take way from the fact that this system is brand new and practically still wrapped in cellophane. The Office of the Under Secretary of Defense has asked each agency within the DoD to implement a timeline for the use of this mandatory service in no more than 120 days. Plans will be submitted by each agency to the Deputy Director of DPAP/ Program Development and Implementation. DoD senior procurement executives decided that CLS was necessary to better the future of government contracting.
Rob Petyo, MH-60R/S Weapon System Manager of NAVAIR in Lakehurst, NJ quoted in a interview with Governmentcontractingtips.com stating, "Now that the DoD is improving more opportunities for small business contractors with CLS, now is the time to register your business in SAM using US Federal Contractor Registration (USFCR). As a procurement officer representing a division of the DoD I fully endorse and encourage businesses to have USFCR properly register their business in SAM. I have recommended numerous businesses to use USFCR in order to become properly registered and accept the bids that I have available. The best thing about USFCR is that not only do they register businesses in SAM, but they provide marketing programs like creating a business's government-formatted website. These websites USFCR builds make it easier for us federal buyers to find registered contractors online. It is part of our process in the Naval supply center to make sure they are registered in SAM in order to be approved for these contracts. USFCR has always delivered great contractors to me and I will always recommend their valuable SAM registration service to any business."
Eric Knellinger, President of US Federal Contractor Registration quoted, "It is an honor and a privilege to aid federal procurement officers like Mr. Petyo with their procurement requirements. The CLS is a long awaited system that will make it easier for both procurement officers and contractors to review a government contract. Understanding the process is half the battle in government contracting; and online systems like CLS are huge steps in the right direct for small business contractors. We only have the highest respect for procurement officers like Mr. Petyo in our mission to help small businesses reach their 23% procurement goal. It is a win-win situation for small businesses and procurement officers. The procurement officer fills his bid requirement, and the small business profits from the federal government. Federal buyers like Mr. Petyo along with hundreds of other procurement officers know they can depend on us to properly register businesses in SAM. We want to make sure these small businesses not only survive, but thrive in government contracting."