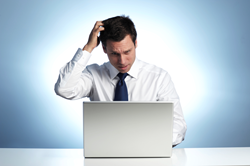 Our phones have been ringing steadily with thousands of concerned contractors.
Orlando, FL (PRWEB) June 06, 2013
US Federal Contractor Registration has been reviewing thousands of government registrations due to a GSA email notification sent to registered contractors. Earlier this week, the General Services Administration sent out an email to contractors nation-wide who were registered in a GSA Schedule with news that their company name was changed without their notification. The email stated that there were changes to company's DUNS numbers, which are required in order to receive government contracts and set-asides. The email stated the following:
Subject: An eMod is required to complete the CCR information update with GSA
contract (contract #)
"To Whom It May Concern:
GSA recently received an update from CCR in which the company name associated with DUNS # 222****** was changed. In order to apply this change to your GSA contract(s), the submission of a formal contract modification is required. Please log into eMod (https://eoffer.gsa.gov) and initiate a "Change of Name" or "Novation" modification, depending on the specifics of your situation.
If you hold multiple GSA contracts under DUNS# 222******, you will need to log into eMod under each contract, and submit the appropriate modification for each contract prior to the change taking effect.
Thank you."
The above email was presented it to Governmentcontractingtips.com by a client. It describes their business's name to be changed according to the GSA.
In a phone interview with Governmentcontractingtips.com, Eric Knellinger, President of US Federal Contractor Registration, the world's largest third party registration firm stated, " Our phones have been ringing steadily with thousands of concerned contractors." Anthony Closson, CEO/Owner of Colossal Contracting quoted about this email stating, "The GSA notification regarding the incorrect GSA account, initially scared me. However, the GSA responded back to me expeditiously with directions for me to ignore the message. I figured there was a glitch in the system and I am confident the GSA will work it out. I immediately notified my account representative with US Federal Contractor Registration and he assured me it was an error and I should not be concerned. He also assured me that if there was an issue they would get to the bottom of it because he was client and Verified Vendor through US Federal Contractor Registration."
In a phone interview with Iyana Layne, Help Desk Representative with GSA eOffer/eMod commented, "This was an error email send out to companies due to an automated alteration to the government registration of multiple GSA contractors. We have removed the commas and periods from titles and this would be the cause for an email of this sort to be released. In this case, many businesses have received these emails as an error and should just disregard them. Businesses should check their government registration and make sure everything is correct."
This is not the first time an email error like this from the GSA has occurred either. According to EZGSA.com, in November of 2012 the GSA sent out a similar eMod email to thousands of GSA Schedule holders of false modifications to their account information, which is displayed below:
"Dear Sir/Madam:
This is an auto-generated email message from the FSS Online application to inform you that an electronic Contract Modification request has been initiated for (Mod No – 0###) against contract (GS-##X-####X). The eMod-Id from which this request was created is # XXXX#XX and version # 1
Mod Detail:
Address Changed in CCR
Applying Address changed in CCR"
Case Managers from US Federal Contractor Registration have been reviewing contractor's System for Award Management (SAM) accounts to make sure this was just an error as stated by Mrs. Layne on the GSA's part, and not on the individual contractors.
Mr. Knellinger continued to quote, "I am sure this error will be corrected shortly. the GSA has been working diligently troubleshooting all problems and errors. We here at US Federal Contractor Registration work with large and small businesses all over the world including federal agencies such as the USDA, VA, Armed Forces etc, and make sure their government registration is properly done. As well as handle any issues that occur from the migration of CCR.gov to SAM.gov. All GSA Schedule holders know how important it is for all their registrations to be done properly. That is why this email has started such a stir. We here at US Federal Contractor Registration take pride in making sure that businesses that use our service are registered and registered properly to insure businesses have the opportunity to receive government contracts. This is imperative for businesses that want to work with the federal government. "