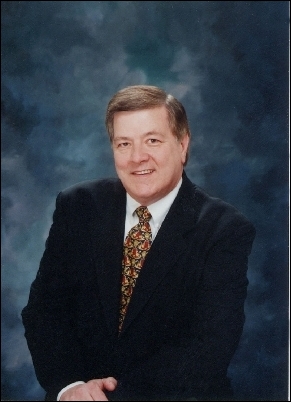 We are looking forward to having Richard lead our Government Services Team. His experience and knowledge will continue to strengthen our business with the US government and military.
Irvine, CA (Vocus) December 14, 2006
BAX Global Inc., one of the world's top supply chain management and transportation solutions companies, has named Richard L. Brown as its new vice president, Government and Defense Services for sales. Brown's responsibilities include the ongoing development of BAX's strategy in support of the government's logistics needs in North America and around the globe. He will report to Jeffery Barrie, vice president, Global Sales & Marketing at BAX.
Barrie said, "We are looking forward to having Richard lead our Government Services Team. His experience and knowledge will continue to strengthen our business with the US government and military."
BAX Global has been serving the United States government since the company's inception in 1972. BAX has shipped for the National Aeronautics and Space Administration (NASA), Department of Defense (DOD), Army Air Force Exchange Service (AAFES), the Defense Contract Management Agency (DCMA), Navy Exchange Service Command (NEXCOM), National Oceanic and Atmospheric Administration (NOAA), and many other agencies. BAX runs one of the most sophisticated heavyweight Ground Services networks within CONUS (Continental US) serving the military.
Commented Brown, "BAX has been a respected and valued provider for the Military and Defense market for a number of years. With my background and experience in the Government and Defense industry I want to help the BAX team achieve a greater market share of this business. I'm very excited about working with this quality team and to help bring it's market strength to it's full potential by providing focused logistics solutions in support of the military's mission on a global basis."
Recently, Brown was at UPS Supply Chain Solutions as vice president, Global Government & Defense Sector, where he transitioned government business from Menlo Worldwide Forwarding when it was purchased by UPS. At the time of that acquisition, Brown was a vice president in government sales for Menlo.
Prior to that he handled logistics, transportation and distribution at the Army & Air Force Exchange Service (AAFES) where Brown held Distribution Center manager positions at several locations including, Atlanta, Georgia, Giessen, Germany and Bangkok, Thailand. Past areas of responsibility included Southeast USA, Panama, Portugal, Azores, Puerto Rico, Europe and port operations in Thailand.
Brown served with the United States Army for three years; his last position was as a sergeant. He is a graduate of University of Missouri, St. Louis with a Bachelor of Science in Business with a focus on marketing.
He has received numerous awards including the Civilian Award for Humanitarian Service from the Department of the Army, and the Meritorious Civilian Award from AAFES. He has served since 2001 on the Military Airlift Committee for the National Defense Transportation Association.
About BAX Global Inc.
BAX Global Inc., with worldwide headquarters in Irvine, Calif., is a USD $2.9 billion supply chain management and transportation solutions company offering multi-modal logistics management for business-to-business shippers through a global network. BAX specializes in managing the movement of heavyweight packages and cargo of all shapes and sizes. It offers specialty services for the aerospace, automotive, hi-tech, retail, government and health care industries.
BAX Global and Schenker are a part of DB Logistics, the Transportation and Logistics Division of Deutsche Bahn AG. Schenker and BAX Global are in the process of integrating around the world, and joining forces to become the industry's leading logistics provider. The joint organization has a team of about 50,000 experts at 1,500 locations in 150 countries. Together Schenker and BAX are now the world's No. 1 source for European land transportation, No. 2 for global airfreight, No. 3 resource for global sea freight, No. 6 for global contract logistics and No. 3 for North American integrated heavy freight. For more information, visit http://www.baxglobal.com, http://www.baxgoesschenker.com and http://www.schenker.com.
Note to editors: Caption below, photograph available on BAX's web site.
CONTACT:
Marie K. Connell
+1-714-442-7806
# # #