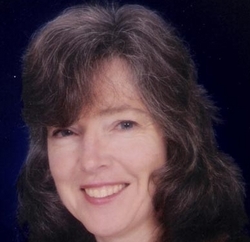 There isn't enough money in the entire global economy to bail out the banks from a massive derivatives default today.
Phelan, CA (Vocus) February 3, 2009
What are derivatives? Most Americans have never heard of the word until the financial crisis started last summer. Even for those who went to college, derivatives are nothing more to us than a form of mathematics in Calculus. In fact, some of you might have traded in the derivatives market without knowing it. For example if you have traded in the option market, whether you're speculating market movements or simply hedging to protect your portfolio, that is a form of derivatives.
Unfortunately, options are only one form of derivatives, there are many: commodities, equities/stocks, residential mortgages, commercial real estate, loans, bonds, interest rates, exchange rates, stock market indices, inflation derivatives...
Derivatives were originally used for hedging, protecting the value of the underlying assets. For example, an orange farmer might sign a futures contract with an orange juice producer to exchange a specific amount of oranges for a specific amount of cash in the future. That way, if the price of oranges goes down in the duration of the futures contract, the farmer's profit is protected.
In recent time, many individuals, hedge funds, and banks have been using derivatives not only for hedging to protect their assets, but for speculation as well. Unfortunately, the speculation is getting out of hand with the big banks.
According to Ellen Brown (EllenBrown.com), a former attorney who practices civil litigation in Los Angeles, "a mere handful of very big banks is responsible for a massive investment scheme known as 'derivatives,' which now tallies in at hundreds of trillions of dollars. The banking system has been contrived so that these big banks always get bailed out by the taxpayers from their risky ventures, but the scheme has reached its mathematical limits." She went on to further state "There isn't enough money in the entire global economy to bail out the banks from a massive derivatives default today."
Ellen Brown explores this problem along with the deception of our monetary system in her book "Web of Debt" (WebOfDebt.com) along with the "financial abyss" we're heading towards as a nation. In addition, she also proposes an alternative in her book, which was tested by our forefathers during colonial America. Ellen Brown will also be speaking locally in Irvine, CA on March 13 - March 14 at Freedom Law School's 2009 Health and Freedom Conference (FreedomLawConference.org).
In addition, the 2009 Health & Freedom Conference (FreedomLawConference.org) will cover a variety of other topics which include:

The cure for tooth decay - Learn a program that can be over 90% effective in halting and preventing tooth cavities without dental surgery or chemicals.
The cause and prevention of heart attacks - Learn what causes heart attacks, how to prevent heart attacks, and strengthen your heart.
The truth about soy - Find out the dangers of soy and how to avoid it.
Is raw milk good for you? - Learn why raw milk is far better than pasteurized or homogenized milk.
Truth about genetically modified food dangers - Genetically modified foods have been linked to thousands of toxic and allergic reactions and damage to virtually every organ and system studied in lab animals. Learn the problem and how to protect yourself.
Healthy thyroids, healthy body - Find out why proper nutrition for a healthy thyroid, gland function is important in preventing cancer, maintaining optimal weight and health.
Are animal fats good for you? - We have been told foods that are high in animal fats and cholesterol is bad for us. Learn why the opposite is true.
Ex-IRS agent tells why he quit IRS - Ex-IRS Gun Carrying Special Agent of the IRS will share how and why he quit the IRS.
Massive vote fraud in America? - Find out how electronic voting machines are so susceptible to fraud that they threaten to make your vote at the elections irrelevant.
To find out more about this conference, please visit FreedomLawConference.org or call (760) 868-4271.
Contact:
Max Hawthorn
Freedom Law School
760-868-4271
http://www.LiveFreeNow.org
###