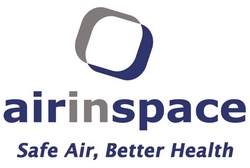 WASHINGTON (PRWEB) October 16, 2008
Earlier this year, AirInSpace announced that it received FDA clearance to market its PlasmairT2006 by AirInSpace mobile system as a medical device. The same remarkable technology that has been protecting astronauts aboard the International Space Station (ISS) since 2000 against harmful particulates and microbes is now defending a growing number of hospitals on earth, thanks to AirInSpace's technology.
"We are very pleased that GSS will be introducing our mobile PlasmairT2006 by AirInSpace device to its existing customer base. Through this partnership, federal agencies are able to procure rhe PlasmaiT2006 and other AirInSpace technologies through an established GSA (General Services Agency) Schedule for scientific and medical device equipment, which is already established by GSS. Federal agencies can more easily procure this important new technology for military and emergency preparedness applications through a well-established and trusted partner, GSS," said Wade Tetsuka, President of AirInSpace's U.S. operations.
The Company's flagship product is a mobile air-decontamination unit called PlasmairT2006 by AirInSpace. Its performance has been clinically proven to lower airborne biological loads and is now being used to combat nosocomial infection in high-risk areas of more than 100 hospitals and clinics throughout France, including hematology/oncology units and ICUs. The inactivation and germicidal effects of the plasma technology have been demonstrated against some of the most resistant microorganisms.
About AirInSpace
Founded in 2002, AirInSpace offers an innovative range of products and services to address the need for microbial decontamination of air in hospitals and other environments. For more information, please visit http://www.airinspace.com, or contact the company at: mail@airinspace.com.