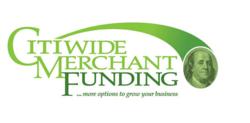 Amityville, NY (PRWEB) February 28, 2013
Economists have raised the alarm bell that the budget cuts expected to go into effect in Mid- March will have a dramatic effect on small business. Many small business owners do not realize how vulnerable they are to government cuts. Many small businesses provide supplies or services indirectly to government contractors. Once these businesses no longer receive payment from the government smaller businesses may be put at risk. Small businesses in Maryland, Virginia, Washington DC, California, and Arizona are especially at risk due to the high number of government workers and contractors in those states.
Overall economists predict that U.S growth would slow economic growth by half a percentage point which would further slow the nascent economic recovery. Businesses who may be affected by the government sequester are encouraged to apply for working capital through Citi Wide Merchant Funding's Express Business Loan program before it affects their bottom line and cash flow.
The Express Business Loan program has proven to be a popular program with small business owners who are locked out of the current credit market because their annual revenues are under $15 million dollars. The small business loan program requires minimal documentation with approvals offered in 24 hours. No collateral is required.
About Citi Wide Merchant Funding
Amityville, New York based Citi Wide Merchant Funding, INC is a provider of small business financing to small and mid-sized businesses across the United States. Our programs are individualized to the capital needs of each business. Our programs include unsecured small business loans, merchant cash advances, and equipment financing. Since 2007 Citi Wide has funded millions of dollars to small business nationwide. Our programs have been featured in Entrepreneur Magazine and TheStreet.Com. To learn more about our small business financing programs visit https://citiwidemerchantfunding.com or call (855)400-3863.