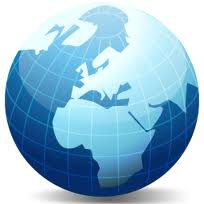 "At Govsphere, we believe that it is both our corporate and civic responsibility to enrich our community by providing opportunities for students here in Syracuse"
Syracuse, New York (Vocus/PRWEB) February 08, 2011
Govsphere, Inc., a dynamic management and technology consulting firm based in the Syracuse Technology Garden, announced today it will partner with Syracuse University and join WiGIT – The Wireless Grid Innovation Testbed.
The Wireless Grid Innovation Testbed (WIGIT) is a joint partnership led by Syracuse University and Virginia Polytechnic and State University with support of the National Science Foundation Partnerships for Innovation (PFI) program to establish open standards for the development of wireless grids. These grids are capable of interconnecting devices such as computers, cell phones, televisions, cameras, printers, and other equipment over a wireless network. Wireless grid networks offer a tremendous value proposition to both increase access to wireless communication services and to develop new economic sectors utilizing grid services.
Areas for wireless grid applications research include:

Emergency Services and Disaster Response for private and public agencies.
Hospital and Healthcare information sharing and coordination for practitioners.
Home/Personal networking to connect devices, friends and families across boundaries.
Enhancing inclusion and involvement with underrepresented members of society.
"At Govsphere, we believe that it is both our corporate and civic responsibility to enrich our community by providing opportunities for students to pursue 'Scholarship in Action' here in Syracuse while gaining valuable work experience that extends beyond the classroom. Through our partnership with SU and the WiGIT consortium, Govsphere will announce a series of projects in the coming weeks that will support the Near Westside Initiative, facilitate the deployment of a crowd-sourced emergency management solution, and support green energy efficiency initiatives by improving the remote monitoring of green buildings. We look forward to sustaining a long-term partnership with Syracuse University as our firm continues to grow and create new jobs in our community," said Govsphere CEO, George Mazevski.
"Govsphere's support of our innovation testbed is greatly appreciated. New ideas, new markets, and new talent will all grow through this partnership." commented Lee McKnight, WiGiT Co-Principal Investigator and Associate Professor of Information Studies at Syracuse University.
"It is exciting to witness diverse intellectual perspectives and scientific traditions coming together to produce creative new forms through Partnerships for Innovation," said Sara Nerlove, National Science Foundation Partnership for Innovation Program Director. "WiGiT is unique and yet, at the same time, typical of the value derived from bringing new ideas into new settings. In due course, these synergies have the potential to create a new industry," she added.
Govsphere joins a list of industry partners that include Clear Channel Radio, Qualcomm, Wireless Grids Corporation, and Syracuse Research Corporation in support of the WiGIT consortium, as well as university partners Tufts University, MIT, Rochester Institute of Technology, City College of New York, the Syracuse City School District, BOCES Rockland County, and the Seneca Nation of Indians.
About Govsphere, Inc.:
Govsphere, Inc. is a management and technology consulting firm that delivers innovative solutions to meet the complex needs and challenges facing today's government agencies. Our services include business process and reengineering analysis, organizational and talent management, strategic and enterprise planning, software development and integration, and project management oversight and support.
About WiGIT:
The Wireless Grid Innovation Testbed (WiGiT) research and experiments serves industry needs for intra-system, or crossover work bridging grid or cloud computing on one platform and wireless Internet on another, contributing to open standards and application programming interfaces for wireless grids. WiGiT is supported in part by the National Science Foundation (NSF) Partnerships for Innovation program under Grants No. #0227879 and #0917973.
About Syracuse University:
From its founding in 1870, Syracuse University has been the embodiment of Scholarship in Action—education that transcends traditional boundaries through a combination of innovative thinking, daring choices and entrepreneurial attitude. Nestled amongst the rolling hills of Central New York, SU continues to create opportunities for students and faculty to push limits, build pathways, and make connections that lead to new discoveries and transformational change.
About NSF:
The National Science Foundation (NSF) is an independent federal agency created by Congress in 1950 "to promote the progress of science; to advance the national health, prosperity, and welfare; to secure the national defense…" With an annual budget of about $6.9 billion (FY 2010), NSF is the funding source for approximately 20 percent of all federally supported basic research conducted by America's colleges and universities.
# # #