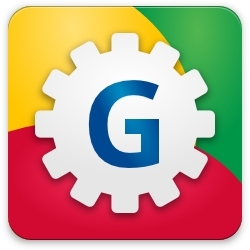 These guys have given us IT pros what we need to fully manage Google Apps ... I tried the other solutions available, and they were weak on features and disappointing. This is the first one I've seen that I would actually spend money on.
Erlanger, KY (PRWEB) June 15, 2010
Promevo, an authorized reseller of the Google Apps™ suite of communication and collaboration tools, has today announced the public availability of its gPanel™ for Google Apps (gPanel) hosted software solution at the Google Apps Marketplace.
gPanel is an enterprise-class web administration console that provides 360° management and reporting for Google Apps domains.
In addition to providing complete management of user accounts, groups, user profiles, shared contacts, individual & shared calendars, and Google Docs, gPanel extends significantly deeper. For example, gPanel enables audits of user mailboxes & chat history, and includes sophisticated corporate security auditing & compliance reporting.
Customers who have "Gone Google" can continue working effectively and efficiently with Google Apps without changing business processes by using gPanel's roles and access delegation.
In one case, a gPanel customer's in-house Legal department needed access to the company's complete Google Docs data, the complete audit logs for all administrative changes, and the ability to audit users' mailboxes and chat histories for compliance purposes. The Legal team was forbidden from managing user accounts or groups, however. A gPanel "Corporate Legal" role was defined with these rights, and was assigned to the Legal team. The Legal team gained instant access to the required features without requiring full administrator authority to be assigned.
Another feature for gPanel customers is the gPanel user self-service portal. Organizations can reduce IT helpdesk involvement in routine user requests by enabling the portal for its users. From there, users can edit their own user profile information, search shared contacts and groups, and access other domain-wide utilities.
gPanel runs on the Google App Engine and uses Google's OpenID for single sign-on authentication, so customers can simply snap gPanel into their existing Google Apps environment and continue using their existing Google Apps credentials within gPanel.
The gPanel interface is designed with efficiency in mind. Instead of presenting management features within vast arrays of separate web pages, all of gPanel's features are available within a single intuitive, high-performance, security-trimmed console interface.
Aaron Gumz, Managing Partner of Promevo said: "Our customers' busy IT administrators asked for a familiar, fast administrative console to easily access every tool they need throughout their daily Google Apps management activities. Using a complex system of web pages to administer Google Apps can be difficult and time consuming, and we knew we could offer something special. gPanel has been very well received and we are proud to have hit our mark with it."
Promevo's companion product, gPanel™ Mobile for Google Apps has been available through the Google Android Market since March, and has already been downloaded over 2,500 times. gPanel Mobile for Google Apps can handle the everyday needs of management of user accounts & passwords, user profiles, groups and shared contacts for an organization. It is the only application of its kind currently available.
Google Apps brings simple, powerful communication and collaboration tools to organizations. With Google Apps, users can use applications such as Gmail™ webmail service, Google Talk™ instant messaging service, Google Calendar™ calendaring service, Google Docs™ program, Google Sites™ web application, and Google Video™ for business on their own domain to work together more effectively. Best of all, it's all hosted by Google, so there's no hardware or software to download, install or maintain.
gPanel is a complete, high-performance enterprise management console for Google Apps. It is a hosted solution, available for subscription today from the Google Apps Marketplace and is offered for all editions of Google Apps. Pricing information is available in the Google Apps Marketplace. Contact Promevo sales for information on how to get gPanel free when you purchase or transfer your Google Apps licenses to Promevo.
For more information on Promevo gPanel for Google Apps please visit Promevo.
About Promevo:
Promevo has been providing messaging and collaboration services and solutions to the enterprise market for 10 years. The company is committed to becoming the market leader in Google Apps management & administration software, and offers a broad array of services for Google Apps including applications, strategy, implementation, development, and post-implementation support.
###