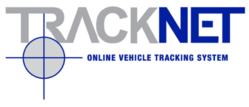 We're excited to launch this new product, improving upon our already exceptionally reliable GPS fleet tracking products and services.
New Orlean, LA (PRWEB) August 14, 2012
TrackNet is launching the newest truck tracking systems from NexTraq. The VT-300 features an improved design that makes it a smaller, more flexible GPS fleet tracking solution for commercial business.
Fleet management services help businesses maintain the best possible communication with their employees and company vehicles. With a higher demand for fuel efficient logistic solutions, products like the VT-300 can help a commercial company manage their vehicle fleet effectively. While this new model presents the newest innovations in GPS tracking, it is also very simple and easy to use.
"We're excited to launch this new product, improving upon our already exceptionally reliable GPS fleet tracking products and services," says William Cahill, Vice President of Sales and Founder of TrackNet.
With its innovative "plug and play" design, the NexTraq VT-300 provides superior performance and reliability. It's also simple to install and easy to use. It operates as both an accountability tool and fleet manager's resource which delivers the Who, What, When, & Where data a service company needs on the fly.
The device is also designed to be lightweight and unobtrusive. Its compact size and low profile allow it to be discrete. The Tracking coverage is throughout the US and Canada, tracking every movement wirelessly. The information is published in real time on a secure website that is accessible through a remote online account or mobile device application, 24 hours a day. With the free Iphone and Android app, your fleet is viewable via your Smartphone.
"Commercial fleets aren't just Semi Trucks and Box Trucks," says Cahill. "This device is perfect for a sales team's fleet of cars or field service light trucks. Whether you have a handful of company vehicles or an extensive national fleet, this new device was designed for rapid deployment with NO Installation Cost"
TrackNet's fleet tracking service offers business owners and fleet managers 100 percent accountability for their employees in the field. This reduces operational spending, lengthens the life of vehicle investments, and reduces paid overtime.
About TrackNet
TrackNet is a New Orleans-based commercial provider of GPS Fleet tracking systems. They provide businesses with the cutting edge tools they need to best manage and monitor their company vehicles and employees. They also maintain affordable pricing on all their products and services so that a range of businesses can take advantage of the latest in GPS technology. To learn more, visit http://www.tracknetonline.com or call them directly at 866-654-2226.